About IDFA
In 31 years of existence, IDFA has become the most significant international documentary festival in the world. The popularity of the genre has also grown exponentially during the past ten years. Documentaries are increasingly screening at the major festivals, as well as being produced and programmed by commercial super-platforms. The documentary genre is flourishing. IDFA gladly benefits from this. We also pay attention to the growing popularity of the genre and organize panel discussions and think tanks about storytelling and distribution on super-platforms.
Since IDFA began, there has been constant growth, with a record number of more than 285,000 visits and more than 3,000 professional guests in 2018. For this audience, IDFA selects approximately 300 documentaries from the Netherlands and abroad each year, of which approximately 200 premiere during the festival.

The festival has a very strong media platform, with partners such as de Volkskrant newspaper, the NPO (Dutch Public Broadcaster), broadcasters VPRO and VICE, and news magazine De Groene Amsterdammer, in addition to benefitting from unparalleled media attention every year.
This year, IDFA will take place from 20 November to 1 December.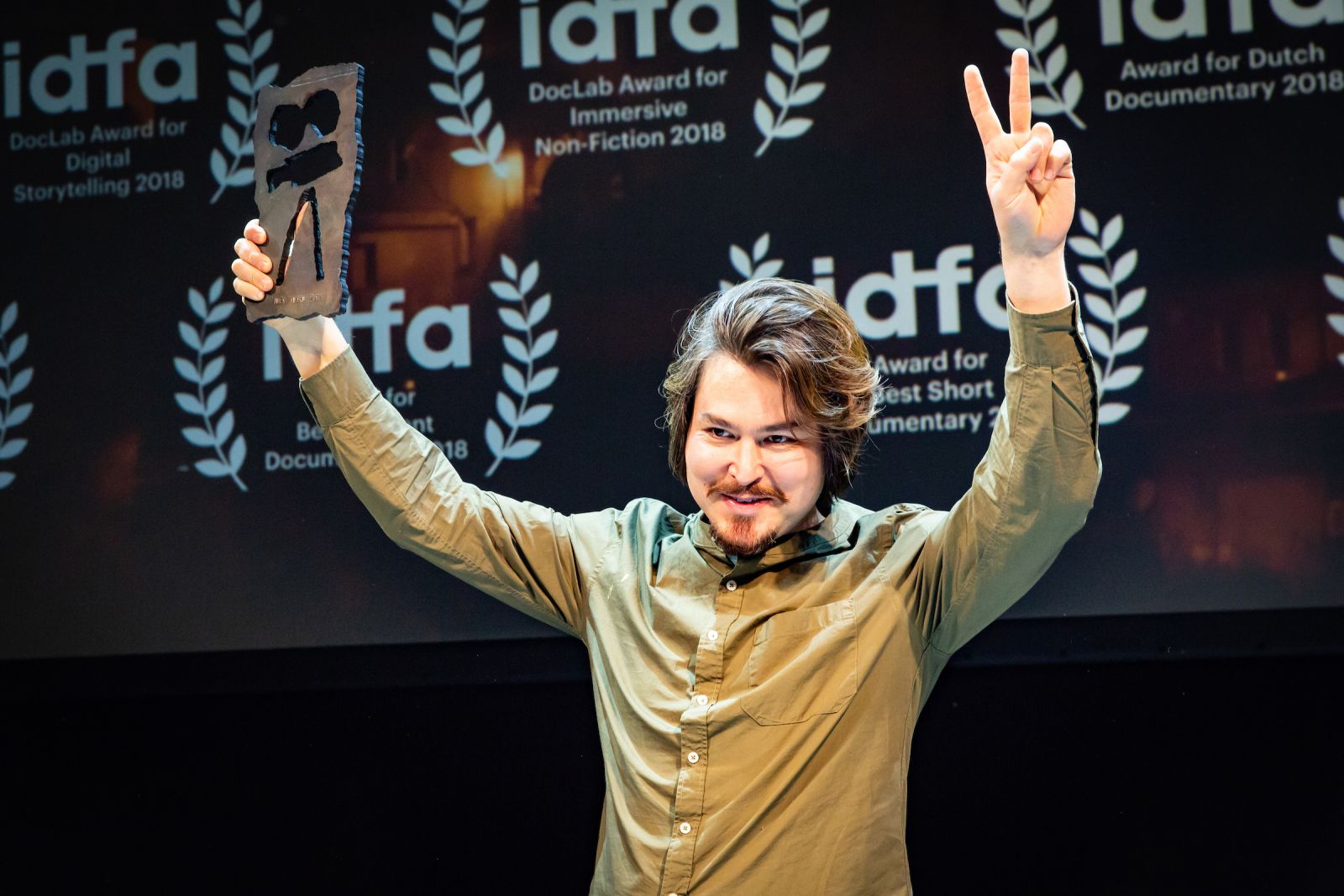 Aboozar Amini wins the Special Jury Award for First Appearance 2018 for his film Kabul, City in the Wind.