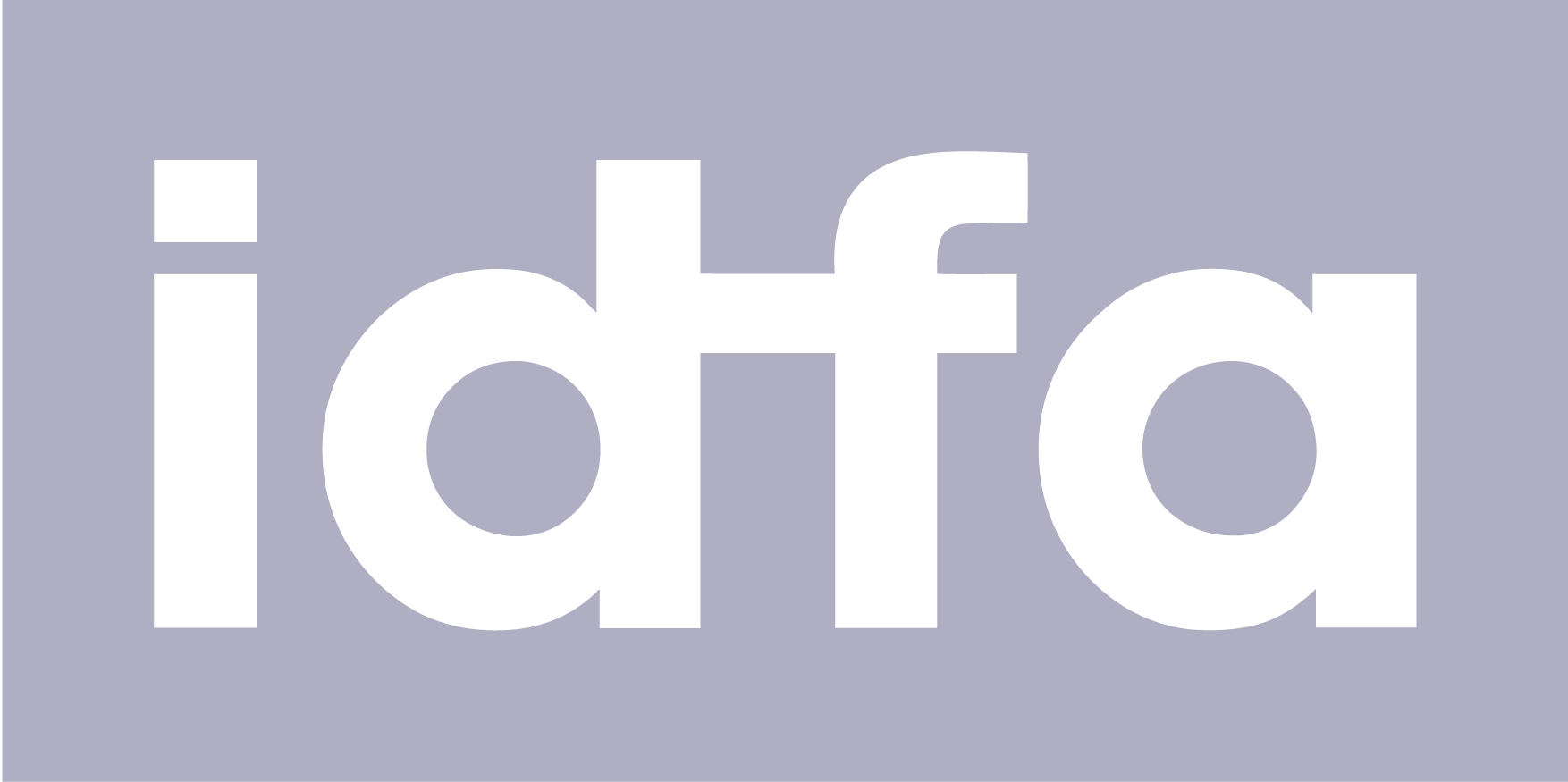 Advertising rates
Advertising rates
This Dutch magazine serves as the printed guide for the festival audience. There are two versions: the short version describes the festival program on the basis of a number of highlights and contains the most important festival information and the comprehensive version also contains all film descriptions and a timetable. Ads will be published in both versions.
Size: 24 pages / 64 pages
Print-run: 300,000 copies (distribution through daily newspaper de Volkskrant) / 25,000 copies (distribution by IDFA: 3,500 Friends of IDFA; 500 Special Friends and partners of IDFA; 4,000 distributed in Amsterdam; 17,000 distributed at festival locations)
Specifics: certified pdf, in CMYK, 300 dpi
Booking deadline: Wednesday, 23 September
Deadline for submission of material: Wednesday, 7 October
Publication date: Thursday, 5 November
The IDFA website is the largest platform for audiences and professionals during the festival. IDFA offers the opportunity to advertise using banners on our most recent news pages, which are updated daily with new blogs, reviews, podcasts and videos. Publication period: at least 1 month (September to December) Package: banner will be placed on 2+ click pages on the audience side or the industry side of the website Specifics:
jpg or png, no gif or flash
desktop version: 600 x 600 pixels mobile version: 680 x 380 pixels please state the URL which the banner should link to, you may build in a UTM code if you like Deadline for submission of material: 2 weeks ahead of publication
All year round, IDFA sends out a monthly newsletter. These mailings have an average opening rate of 30% and a click rate of 4%. Every day during the festival we send out a newsletter to our professional guests. We offer the option to place a banner in one or more editions of our newsletters. This banner will appear at the bottom of the news articles. Specifics: jpg, png or gif (max. 1 mb), no flash 485 x 485 pixels, landscape (please note: the newsletter is receptive, keep this in mind with design) please state the URL which the banner should link to, you may build in a UTM code if you like Deadline for submission of material: 2 weeks ahead of publication
Ahead of the start of each screening, a number of slides are shown on the big screen and online as the audience comes in.
Each slide appears approximately 10 times and is on screen for 10 seconds. The whole block is on the screen for 10 minutes in total.
Specifics:
jpg, tiff or png
1,920 x 1,080 pixels, landscape
Deadline for submission of slides: Friday, 23 October
Throughout the festival various information screens are displayed at the busiest festival locations, showing film tips and other festival information. It is possible to advertise on these screens with a video or still.
Number of screens: 6
Locations: Pathé Tuschinski foyer; Pathé Tuschinski Arthouse; Pathé de Munt; Brakke Grond; festival café De Jaren. Locations may vary per year.
Specifics:
still/image: jpg or png, in RGB, no CMYK
video: mov or mp4, 25 fps, max. 10 seconds, will be screening without sound
1920 x 1080 pixels, liggend
Deadline for submission of material: Friday 23 October
Each year, program information and ticket sales can also be accessed in the IDFA app, which goes live on 5 November, at the same time as our regular ticket sales starts. In 2019, the app was downloaded 9,400 times. The advertisements are visible on all screens of the app (ex. the film pages).
Specifics:
png
960 x 150 pixels, landscape (please note: the app is receptive, keep this in mind with the design)
Deadline for submission of material: 2 weeks ahead of publication
Publication date: 5 November
IDFA Audience (NL) Promo Packages