After a Master in History and Arts Christian has first worked as a journalist. Between 1998 and 2005 he was commissioning editor for ARTE. From 2005 to 2012 he worked as producer in Paris and Berlin for interscience film, docdays productions, SUMO Film and Artline Films. In 2012 he co-founded the Paris based YUZU Productions. He has produced more than 40 documentaries, many as international coproduction. Christian was mentoring over the last 20 years at various documentary events (IDFAcademy, MIADoc, Lisbon Docs, Visions du Réel, La Fémis, Sunny Side of the Docs, East Doc Platform, Doc Lab Poland…). He acts as expert for MEDIA Desk CH. Beside his job as producer and expert, he is Head of International Industry at FIPADOC International Documentary Festival. He was a member of the IDFA Jury in 2017 and is member of the ARTE-Jury of the Duisburger Filmwoche (2019-2021).
"For the last 20 years I've been tutoring and moderating at various documentary web events and I've been giving lectures on international co-production, project development and distribution. I am very much looking forward to meet you all, to discuss with you your projects, to discover your creativity and how we can find creative solutions together for the difficult times we live in. I'm very confident that the creativity boost which the IDFAcademy will be for you and all of us, will be a game-changer in the years to come. So I'm looking forward to meet you all, stay safe and see you soon." - Christian Christian will be the tutor of Group 1.
Steven  Markovitz  has been producing and distributing documentaries and feature for 25 years. He has worked with over 120 directors and co-produced with many partners around the world. He is the managing director of Big World Cinema. He is the co-founder of Encounters, South African International Documentary Festival (1999) and the immersive media outfit, Electric South (2015). He recently co-founded the documentary fund, DocA (Documentary Africa)   Documentary productions include  Winnie  (Winner, Best Director, World Cinema Documentary Competition, Sundance, 2017), Beats of the  Antonov  (TIFF Documentary Audience Award, 2014), The Prophet and the Space Aliens (CPH:DOX, Chicago, 2020) and Azibuye-The Occupation, VR documentary (Sundance, 2020). His recent feature films include Rafiki  (Cannes – Un Certain Regard, 2018) and aKasha  (Venice Critics' Week, TIFF, 2018). His work has sold to a wide range of broadcasters and platforms from PBS, Vice, BBC, Netflix, Al Jazeera, arte, Channel4, Amazon and many others. He is a member of the Academy of Motion Pictures, Arts and Sciences.
"I am very pleased to be participating as a tutor at IDFAcademy. Having an opportunity to develop your project in this environment is a treat. Too many times in my career I have sat in edit suites where we are still trying to work out what the film is about at the very end of the process! And it is often daunting and lonely. The more one can define one's film the earlier in the process, the better. I look forward to working with you and learning more about your projects." - Steven Steven will be the tutor of Group 2.
Gema Juárez Allen is a film producer from Argentina. The films she produced have made her a reference in Latin American documentary cinema. She produced Private Fiction (Andrés Di Tella, 2020), Theatre of War (Lola Arias, 2018), El Espanto (Pablo Aparo & Martín Benchimol, 2017),  ¡Vivan las Antipodas! (Victor Kossakovsky, 2011). In 2018 she became a member of the Academy of Motion Pictures, Arts and Sciences. "A new edition of IDFAcademy is coming up and I'm so glad to be able to spend a few days with my young colleagues to share experiences and discover our creations. A very important part of a filmmakers' work is meeting new people and new ways of looking at things that can challenge our perspectives. The magic of IDFAcademy is sharing all of this, being as open as possible and taking all chances to learn from each other and from our more senior colleagues. I hope you will enjoy as much as I do every year! See you soon!" - Gema
Gema will be the tutor of Group 3.
Ulla Simonen, based in Vantaa, Finland, was educated as a film editor, but has since mid nineties worked in various positions: producer, tutor (Berlinale Talents, Dok.Incubator, 12 For the Future - among others), commissioner, festival director. Her filmography of over 50 titles is a collection of fiction and documentary, short works and features. Be it producing or tutoring, she is dedicated to find, enhance and support filmmakers' vision. She is using all of her experience to guide now AVEK – the Promotion Center for Audiovisual Culture as a home for the audiovisual art. AVEK supports works, productions and projects of audiovisual industry professionals. Ulla is also a gardener, beekeper, knitter and a passionate on various sports.
"Creativity requires conscious laziness, thinking requires time, making something good and new requires leaving your comfort zone, stepping into something new and perhaps scary. Luckily filmmaking is an art form of collectives. I invite you all to step out of your comfort zone together with me and this new beautiful collective that will form for you in Idfa Academy, taking the time to follow the stream of thoughts and inspirations that will be presented to you, to be open, receptive and curious - and good things will follow." - Ulla
Ulla will be the tutor of Group 4.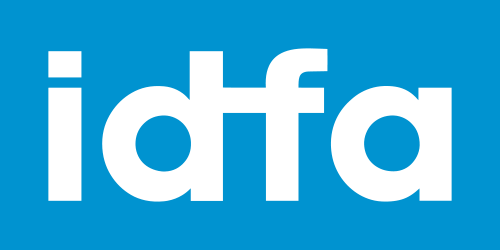 This publication is for desktop view only