Still from Apolonia, Apolonia by Lea Glob (IDFAcademy Harvest)
Pauline Liétar has been combining journalism and film direction for more than ten years. Trained at Sciences-Po Toulouse and at the Centre de Formation des Journalistes in Paris, she started to write features for the print media (Le Point, Le Monde Magazine, Paris Match: covering stories in Japan, China, the North Pole, investigations in France, etc.). Then she did reports and investigations on social issues in France and abroad for Envoyé Special, one of French TV's top news magazines, before signing documentary films. Among her creations, she did investigative reports for Canal + and France 2 on pollution, the United Nations and terrorism. In 2017, she published a book focusing on the United Nations (edited by Albin Michel). She is working on the writing of a fiction based on it with Emmanuel Bourdieu (Cannes Critics Week Grand Prize 2006). Her last documentary on drug trafficking that has been broadcasted on prime time on France 2 in 2019. Her new project, Lobsterman's Friend is born from her investigative journey into the narcotraffic world and will make Pauline move forward to the creative documentary.
François-Xavier Destors (b. 1986) explores the role of art in crafting the memory of genocides and crimes against humanity. He started to work in Rwanda where he wrote his first book and directed his first feature length documentary film Football Rwanda: Fields of Memories (85', Arte France), following the steps of the former goalkeeper of the national team who survived thanks to his teammates. Author of several historical TV documentaries (Voices of Srebrenica (France 3, 52'), Paris: A Capital History (Canal Plus, 4x52'), 1968 – The Decade (Arte, 2x100'), his last work explores the industrial and forbidden city of Norilsk, a former gulag close to the North Pole. Controlled by the first worldwide producer of nickel and copper, Norilsk is one of the most polluted cities in the world. Melting Souls, released in 2018 (France 2, 86'), has been acclaimed in many festivals around the world.
Lars Ostmann is a director, born 1982 in Germany. After studying media arts and working in the fields of audio-visual arts, TV journalism and education, he has studied film directing at the Film University Babelsberg. Seven years of his life he has lived abroad in Hong Kong, London, Aix-en-Provence and Tokyo – the stage of his graduation film Ugoku Tokai – Moving City, which will premiere in this year's IDFA student competition. He is now based in Berlin. His film Ugoku Tokai — Moving City has been selected for IDFA 2020. More information about his film can be found here.
Kateřina Turečková (1993, CR) is filmmaker, teacher and student of a master's degree at FAMU in Prague. She cooperates with human rights organizations, Czech TV, Czech Radio and various news sites. In her works, she deals with tabooed topics. Strip (2015) is an intimate look into her relationship with a stripper. It was presented at various festivals around Europe. Tradition (2017) touches on two traditions of Kyjov-folklore and meth. During her study stay in Hungary she made the film Illusion (2018) in which she mapped contemporary Hungary by using formal elements from computer games. The film provoked a strong reaction in the Czech media, Variety Magazine published an interview with her. Why Do I Feel Like A Boy? (2019) is a portrait of a teen trans boy and his rural surroundings.
Ana Edwards is an artist and filmmaker from Chile. Her work is informed by and in dialogue with anthropology, delving mostly around ecology and religion. Her research projects and artwork have been exhibited mainly in museums in South America and Spain. In 2019 she started her MA in Visual Anthropology in the UK. Mundo (2020), part of IDFA 2020 Best of Fests, is her first short documentary film. More information about her film can be found here.
Mónica Hernández Rejón is a Mexican film producer, director and programmer based in Sweden. In 2014 she moved from Mexico City to Stockholm, where she works at her production company Pråmfilm. In 2019 she debuted as director with the short documentary The Love Immigrants, co-directed with Debhora Vega and screened in five countries. Her most recent work as producer is the feature documentary All We Own by Emily Norling, which won the Swedish Academy Award for Newcomer of the Year 2019. Currently she is producing the documentaries Fly So Far by Celina Escher, To the North by Jasmijn Kooijman, and Reflexion by MyNa Do and Farah Yusuf, and co-producing The Snow Between Them by Pablo Martínez Pessi. Mónica works as head of programming at Stockholm Latin American Film Festival. She has a master's degree in Cinema Studies and has been part of international educational programs as EURODOC (2019) and Doc Forward (2020).
Ling Lee is an award-winning director and editor whose work focuses on human stories and crossover cultures. After gaining an MA in Documentary Directing at the National Film & TV School, she made films in the UK and abroad. Ling's work has been broadcast on Al Jazeera, BBC Scotland, Channel 4, ARTE/ZDF, VPRO, and screened at international film festivals. She has won several awards for her work including the One World Media Award for her film Miles Apart and the Edinburgh EIFF Trailblazer Award for editing the feature-length documentary The Edge of Dreaming.
Anní Ólafsdóttir is born in Reykjavík 1989, she graduated from The Film School of Iceland in 2012 with a degree in Scriptwriting and Directing. After graduating Anni started working as a freelance Filmmaker in diverse projects. Her expertise lies within editing, filming, directing and art directing. She has worked with RÚV, the Icelandic Dance Company, Mammút, Zebra Katz and many other artists in film, theater and visual arts. Her music video 'BLK diamond' was nominated for best edit at the Nordic Music Video Awards as well as the most Bizarre at the Berlin Music Video Awards in 2016. Anní has participated in several art and video exhibitions in Iceland. The Third Pole is her first full feature documentary project. Apausalypse is in progress.
Producer/Director Ireland
Frankie is an award-winning Irish film director/producer specialising in documentary to do with social matters. He is a graduate of Dublin City University with an MA in Film and Television Studies. Frankie worked on hundreds of television shows in London in postproduction before picking up the camera for his own work. His critically acclaimed debut feature documentary It's Not Yet Dark, narrated by Colin Farrell, premiered in the World Cinema competition at Sundance Film Festival 2017. It went on to have enormous festival success and has been screened and broadcasted in over 50 countries world-wide. It's available to see on Netflix. Atomic Hope will be his second film.
Jessica is an award-winning documentary filmmaker fascinated by subcultures and myth, as well as exploring universal themes embedded in our daily lives and thoughts; exposing the magic in the mundane. Her work has been screened internationally at festivals such as Sheffield Doc/Fest, Aspen Shortsfest, AFI DOCS and London Short Film Festival. She has been awarded funding by Film London, Channel4, Barbican and Arts Council. Her short documentary films have been nominated twice for the Best Director Award at Underwire Film Festival and her 3-minute short film Lifespan was broadcast on Channel4 Random Acts. Her films have featured on The Atlantic, WeTransfer, NOWNESS and Aeon; receiving several Vimeo Staff Pick awards. Currently she is in production with a short documentary funded by Doc Society and BFI, which was selected for the Short Form Station development lab at Berlinale 2020. She was also selected from over 3,000 applications to represent the UK as a director at Berlinale Talents 2020.
Producer/Director Czech Republic
Jan Hubáček graduated in film directing and screenwriting at FMK UTB Zlín. He also studied at Baltic film and Media school in Estonia, completed an internship at Neukölln.TV, Berlin and in Stink, London. He succeeded with his student shorts The Shoes and Romance of Noble Age, receiving multiple awards. In past years he cooperated on movies e.g. Cyril and Methodius, Dust of the ground, Lháři and videogames Czechoslovakia 38-89 and Mafia 3. His feature length debut is documentary film Accept. In 2015 he founded the production company GNOMON both for non-commercial and commercial projects. He recently produces documentary films Solo for One Hand (first place at Prix CIRCOM, NL), Dunaj of Consciousness, Who Owns the City, Healing Me, Miri Fajta and fiction film Mind Your Business.
Producer/Director
United Kingdom
Fawzia Mahmood is a producer of fiction and non-fiction from London. She graduated from the National Film and Television School in the UK with an MA in Producing in 2017, having previously studied Economics and South Asian History, with a focus on colonial history and cinema. Her first feature as producer Acta Non Verba, a documentary directed by Yvann Yagchi, premiered at the 70th Locarno Festival in 2017 and won a Grierson Award. Before making films, Fawzia worked for four years in finance in New York. She is an alumna of Edinburgh International Film Festival Talent Lab 2018, Berlinale Talents 2019 and Ji.hlava Emerging Producers 2020.
Producer/Director Ecuador
Since 2012, Esteban Coloma has directed and produced documentaries in Ecuador, Bolivia and the US, which have been shown on three continents. Between 2012 and 2014 he produced Ukamau y Ké and in 2016 he was Associate Producer of Madre Luna, screened in several international festivals, including the IDFA Doc For Sale. His work also includes MAMA, winner of the Shorts Competition of Arica Nativa Film Festival in 2019. He is currently working on the feature films: The Walkers and Carmela, winner of the National Film Fund of Ecuador in 2020, Del Páramo, and the postproduction of The Middle of Nowhere, winner of the School of Visual Arts of New York Thesis Production Fund in 2015. He has co-directed and produced short films with CoopDocs, of which he is a co-founder. He holds a master's degree in Documentary Film from the School of Visual Arts of New York.
Gularte Barreto is a Brazilian visual artist and filmmaker whose work transits between cinema, photography, installation and theatre. He has a master in Visual Poetics (PPGAV-UFRGS) and a bachelor in Cinema (Unisinos). He has directed award winning short films and plays and shown his works in photography, installation and video art in different galleries, art spaces and Biennials. His areas of interest are memory, resilience, opacity and the transformative power of contact through art. His first feature documentary film, 5 Houses, will premiere at the IDFA First Appearance competition 2020. More information about his film can be found here.
Sonja Rakic graduated from the Academy of Arts in Novi Sad in multimedia directing (2014). She has been working on her first feature documentary So, Where the Hell is My Prince Charming?, that was financed by the Serbian National Film Fund, the City of Novi Sad, and the European Capital of Culture for the last couple of years. She pitched and was part of ZagrebDox, GoEast, Sarajevo Film Festival, Lisbon Docs, DOC Serbia, and UAE Documentary Film Festival. Her documentary will have a premiere in 2021. Since 2014th she has been working on TV documentaries.
Meet the tutor:
Gema Juárez Allen
Gema Juárez Allen is a film producer from Argentina. The films she produced have made her a reference in Latin American documentary cinema. She produced Private Fiction (Andrés Di Tella, 2020), Theatre of War (Lola Arias, 2018), El Espanto (Pablo Aparo & Martín Benchimol, 2017),  ¡Vivan las Antipodas! (Victor Kossakovsky, 2011). In 2018 she became a member of the Academy of Motion Pictures, Arts and Sciences.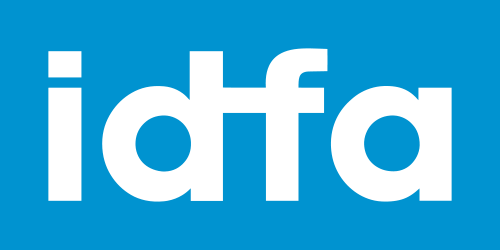 This publication is for desktop view only