Still from

Once Upon a Time in Venezuela

by Anabel Rodríguez (IDFAcademy Harvest)
Graduated Film and Theatre Production from the Academy of Dramatic Art in Zagreb. Member of HDFD, HRUP and HDDU. She participated in Berlinale Talent Campus and some other production workshops. She has been working as an independent producer, scriptwriter, organizer and 1AD on short, feature and documentary films for 15 years. Her work in film has been recognized with numerous awards, including Best Short Fiction at 2016 LA Film Festival, New Filmmakers L.A. 2017, Most Popular Internat. Fiction & Doc – Vienna Independent Shorts 2016, Cinematic Achievement Award-Thessaloniki F.Fest and many more. Since 2008 she has been the producer and general manager of NGO Metar 60 founded in 2006, which produced several short films and artistic projects. 2011 she founded 'Slavica Film' for production. She produced mostly short fiction films, and recently she started producing and developing feature documentaries. She is currently working on 3feature documentary films with international potential funded by HAVC.
Puk Lodahl Eisenhardt is a producer born in 1989. She graduated from the new film education Mulitplatform Storytelling and Production in 2017. Puk has worked as a producer at GotFat Productions since 2016. She was selected as one of the 20 Emerging Producers 2020 at Jihlava DocFest. For the past few years, she has been producing documentaries for GotFat Productions. Her latest documentary Pieces of Rebecca was selected for CPH: DOX 2020 and can be seen on DRTV. In addition, she is producing her first fiction feature film Toscana which has Mehdi Avaz as director.
Britte Hermans (1988) has worked as executive producer for documentaries since 2008. She graduated with an MA in documentary film at the University of Amsterdam and studied film production at Emory University in Atlanta, USA. After that, she gained most of her work experience at De Familie Film & TV, working closely together with award winning producer Monique Busman and director Michiel van Erp. In the last 5 years, she specialized in working with emerging filmmakers, both as a freelance producer but also as the initiator of a new film academy for Dutch documentary film directors, called the Documentaire Kickstarter.
Einari Paakkanen is a filmmaker focusing on human interest stories and on warm and intimate storytelling. He graduated as a Master of Documentary Directing from ESCAC Barcelona in 2013. His first feature documentary My Father from Sirius (in co-production with ARTE) had its international premiere in Warsaw Film Festival in 2016. Paakkanen has also directed two documentaries Cross-Country (premiere in Krakow Film Festival 2019) and Permission to Fall (premiere in Nordisk Panorama 2019) and several animations. Paakkanen participated Berlinale Talents – program in 2018 and is a member of the board in the Finnish Documentary Guild.
After studying at the École pratique d'études (the Sorbonne) and at the Institut international de l'image, where he opened up to filmmaking and audiovisual technologies, Cheikh N'diaye made his first documentary film in 1999. Najib Soudani, Artisan and Gnawi Master. This first experience will be followed by three documentaries: Malouma, Diva of the Sands, in 2005, The Shadows of the Marabouts in 2010 and White Negro in 2014. These films have been selected in many international and African festivals. His last film won the grand prize at the international festival of Liberville in Gabon.
Vesa is a Helsinki based film director and screenwriter. He graduated from the Skillset Screen Academy Wales year 2009. Since that Vesa has directed feature film Night Goes Long (2015) and various short films, co-founded a vegan culture space and produced several film related events. At the moment Vesa is directing the feature length documentary We Are Animals, produced by Tuffi Films and writing the tv-series Cruising for Sex commissioned by Finnish Broadcasting Company.
Marlieke Hoepman is a production manager/producer based in Amsterdam, The Netherlands. After completing her Master's in Film Studies at the UvA in 2016, she quickly entered the world of producing documentaries. She worked at Submarine for 2.5 years as a junior production manager, where she worked on a number of international productions, including Ganz: How I Lost My Beetle, American Jail and Bellingcat - Truth in a Post-Truth World, which premiered at IDFA in 2018 and eventually won an International Emmy in that year. She found a next step in a position at the NTR as a Junior Producer in the drama/documentary department, where she was responsible in the overall production/financial supervision of all NTR documentaries. Since 2019 she has been working at Docmakers as their production manager in collaboration with producer Ilja Roomans. Here she coordinated the post-production of The Long River Slides and MS, which both premiered at IDFA in 2019, and does the full production of the current projects of directors Suzanne Raes, Aliona van der Horst, Yan Ting Yuen and Sanne Rovers (among others).
Producer/Director Belgium
Evelien De Graef graduated as a documentary director at RITCS Brussels, after obtaining a degree in Spanish language & literature at the University of Antwerp. In 2018 she graduated with her short documentary Histoire d'un boulevard, that was selected for BREEDBEELD Short Film Festival and the Brussels Festival En Ville!. She participated in fiction projects as 2nd AD and script supervisor and also handled camera and editing for documentary projects. In the past few years, her interest shifted towards producing and she gained experience working in different kinds of fields for various production companies. She now uses her passion as a junior producer for Clin d'oeil films, where her background as a filmmaker enables her to assist in both the creative aspect as well as the overall production process. Aside from producing Marching in the Dark, a documentary project by Kinshuk Surjan currently in development, Evelien is also supervising impact campaigns for several projects of Clin d'oeil films.
After studying Journalism & Media at the University of Amsterdam, Matthijs van de Laar produced various short films, including the award-winning A Man Falls From the Sky. He has been production manager and line producer at DOXY since 2016, coordinating the production and post productions for over 20 documentaries.
Asma El-Fassi (1986) studied Arabic Language & Culture and Middle Eastern Studies at the University of Amsterdam. During her studies she did an internship at Al Jazeera in Doha. Shortly after graduating, she started as a producer and partner at Zouka. A creative agency and production company that aims to enrich the media landscape with new stories through social driven documentaries and awareness campaigns. The documentaries and theater productions Mijn vader, de expat (2014) and Toen ma naar Mars vertok (2017), attracted more than 30,000 visitors in Dutch and Belgian theatres. On TV, these stories reached more than 400,000 viewers.
Francois Pieneman (1976) is a creative producer of documentaries, films and TV series. He has a bachelor in Marketing and studied Politics, Communication and Management at the University of Amsterdam. After working a few years in finance, he made a career change, becoming a filmproducer. His last documentary BRUCE has been selected for IDFA, 2020. His previous shorts Turn It Around and Something about Alex were both selected for more than 50 filmfestivals and won many international prices. Currently he is working as producer for Ideefix Film & Media and Worldvisuals Film on two new projects. The TV documentary My Father the Terrorist and Innovating To Zero. Francois is also a member of the board of the Prisonlaw Foundation. A foundation that helps Dutch prisoners abroad with legal assistance.
Corine is an adventurous independent producer who honed her producer skills at the acclaimed Dutch interactive production studio Submarine Channel. She produced numerous award-winning projects, such as the short VR fiction film Ashes to Ashes, the interactive documentaries Echoes of IS, Bistro In Vitro, POPPY Interactive and the multiple award winning The Industry – Mapping the Dutch Drug Economy, which included a podcast and a VR companion piece. Corine studied cinema, theatre and television science at university in the Netherlands and in Sweden. Before creating her own company, she also worked at iDrops, a digital innovation agency in Ghent, BOZAR Centre for Fine Arts in Brussels, and several film festivals all over the world, including festivals in the Netherlands (IFFR & NFF & HAFF), Romania (TIFF) and Qatar (DTFF).
Bálint Bíró is a filmmaker from Hungary, born in 1993. He graduated from Arts University Bournemouth in England, where he studied Film directing. In 2018 he was granted a scholarship by Doc Nomads International Master's Course in Documentary Film directing to create films between Portugal, Hungary, and Belgium with a class of 24 students from all over the world. His film Dusk has been selected for IDFA 2020. More information about his film can be found here.
While studying Social Anthropology and PR, Georgina Pretto developed her artistic skill set attending several studies in Visual Arts, Photography and Filmmaking. After graduating from Argentinian National Film School (ENERC) she produced the short documentary Proivido tocar los tomates (Dir. Natural Arpajou, 2005) and the multi-awarded short film Propaganda Triplets! (Dir. Fernando Salem, 2006) which was screened in 2006 at 63º Venice International Film Festival and 54º San Sebastian International Film Festival. During these years, Georgina received awards and creative funds for her artistic collaboration in different projects; she has been selected to participate as a Producer Talent at 57º Berlinale (Talent Campus) and at BAL Produire au Sud (BAFICI). For many years she specialized in Cinematography and Postproduction, which allowed her to gain experience in every stage of a film project. In 2019 she developed a strong motivation to combine her artistic approach as a visual storyteller and her experience in the film industry, to promote as a Creative Producer new talented emerging filmmakers. Georgina is from Buenos Aires and nowadays is based in Berlin, where she is producing the creative documentary No Way to Say Goodbye by Bulgarian director Plamena Slavcheva, which has been selected as 'Discovery 2020' at Balkan Documentary Center Programme and has participated in the recent edition of DokuFest Pitching Session.
Ali Ozkul (94) took drama lessons between 2004-2006 at the Istanbul Municipal Theatre: Children-Youth Education Department. In 2007, he first worked as a voiceover actor in a Walt Disney film, Meet the Robinsons. He acted in Gülsün Karamustafa's arthouse film Memory of a Square and he performed at Istanbul Akbank Arts Centre for two years. In 2012, he made his first short film Synesthesia. He directed a short documentary as part of the Shades of Karaköy project supported by the EU Creative Europe Programme. Ali graduated from Bahcesehir University's Photography and Video Department, and many of his photography works have been exhibited in Berlin and Istanbul. Recently, he completed his new fiction short Rhizome: A Probable Love Story. He is currently working on his first feature doc, One of Those Creatures which is awarded Melodika Sound Post-Production Award at Istanbul Film Festival Meeting on the Bridge Film Development Workshop 2020.
Meet the Tutor:
Steven Markovitz
Steven  Markovitz  has been producing and distributing documentaries and feature for 25 years. He has worked with over 120 directors and co-produced with many partners around the world. He is the managing director of Big World Cinema. He is the co-founder of Encounters, South African International Documentary Festival (1999) and the immersive media outfit, Electric South (2015). He recently co-founded the documentary fund, DocA (Documentary Africa)   Documentary productions include Winnie (Winner, Best Director, World Cinema Documentary Competition, Sundance, 2017), Beats of the Antonov (TIFF Documentary Audience Award, 2014, The Prophet and the Space Aliens (CPH:DOX, Chicago, 2020) and Azibuye-The Occupation, VR documentary (Sundance, 2020). His recent feature films include Rafiki (Cannes – Un Certain Regard, 2018) and aKasha (Venice Critics' Week, TIFF, 2018). His work has sold to a wide range of broadcasters and platforms from PBS, Vice, BBC, Netflix, Al Jazeera, arte, Channel4, Amazon and many others. He is a member of the Academy of Motion Pictures, Arts and Sciences.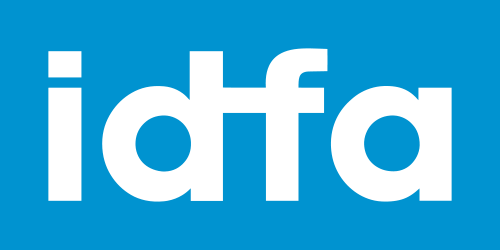 This publication is for desktop view only