Still from

The Village

by Claire Simon
Opening Talk
with Claire Simon
IDFAcademy kicks off with French master Claire Simon. In this in-depth conversation about her extensive career, IDFA's Artistic Director Orwa Nyrabia examines Simon's cinematic approach and authorship. With her observational filming style, Simon creates an intimate atmosphere where recurring themes—such as youth— and the way places inspire her, allow her to unfold rich human stories in her films. As in The Competition, that takes viewers inside la Fémis, France's most prestigious film academy, where Simon taught for years, or in Young Solitude located in a high school in the Paris suburbs. Her most recent film The Grocer's Son, the Mayor, the Village and the World …, which will see its world premiere in IDFA's Feature-Length Competition, Simon takes the viewer to a one-street village in southern France: while some inhabitants are harvesting or struggling with hail, others are creating an international streaming platform for independent documentaries. An inspiring tale of tenacity and idealism and their salutary effects. The opening talk will be moderated by Orwa Nyrabia.
Claire Simon
Born in London, Claire Simon first directed independent short films. She then discovered the practice of direct cinema with the Ateliers Varan and made several documentaries such as Coûte que coûte (1995) and Récréations (1998), which garnered multiple awards. She wrote and directed three feature fiction films which were presented in the Director's Fortnight at Cannes: Sinon oui (1997), Ça brûle (2005), Les Bureaux de dieu (2008). Her most recent films include Gare du Nord (2013), which premiered at the Locarno Film Festival, Le Bois Dont les Rêves Sont Faits (2016) and Le Concours (2016), which premiered at Venice International Film Festival and won the award of Venice Classic's best documentary. Young Solitude premiered in 2018.at Forum's Berlinale. Her latest film The Grocer's Son, the Mayor, the Village and the World...will have the world premiere in the IDFA Competition for Feature Length Documentary this year.
This is the moment to get to know the other participants from your group, their work and of course some IDFA Staff members will be present at this meeting!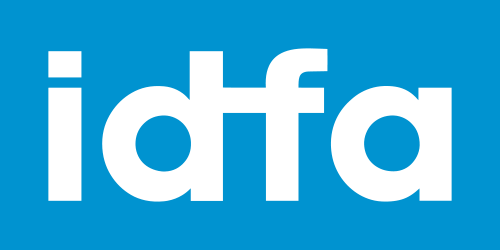 This publication is for desktop view only