Still from

Once Upon a Time in Venezuela

by Anabel Rodríguez (IDFAcademy Harvest)
Plenary Session: Sales & Distribution Strategy
with: Anaïs Clanet & Liselot Verbrugge
Sales agents Liselot Verbrugge (Deckert Distribution) and Anaïs Clanet (Reservoir Docs) will provide insight into their sales and distribution expertise. Discover their approach and secrets for getting a film out into the world. What is the best strategy for the different windows and how do you decide which steps best suit which film? How does the current situation worldwide influence these windows and strategy? Learn at what stage of the process a sales agent or distributor joins the team and what you can expect in a collaboration. The plenary session will be moderated by Isabel Arrate Fernandez.
Anaïs Clanet
Anaïs Clanet has been involved with the cinema industry since 2005. She pursued her master studies in History and Audiovisual theory while starting an internship at Wide Management and leading the international sales of the documentary catalogue. In 2011, she opened Wide House that focused on feature documentaries sales and promoting and distributing internationally creative titles. She is currently partner & Head of Sales and Acquisitions at Reservoir Docs: an independent international sales company that opened in Jue 2020. Reservoir Docs specialized in feature documentaries, always with a cultural angle and mainstream engaged stories. It is part of the Urban Group and took over Wide House catalogue. Among the recognized titles, Talking About Trees by Subaib Gasmelbari (Best Documentary in Berlin 2019), The Raft by Marcus Lindeen (CPH DOX Winner 2018) and the timeless multi-awarded The Black Power Mixtape by Göran Hugo Olsson.
Liselot Verbrugge
Liselot Verbrugge has a degree in film production from the Dutch Film Academy. She has more than 10 years experience in the audiovisual sector, first working for a few years in production before moving to film festivals. Amongst other postings, she was a festival and market producer at the IDFA Forum and Cinekid for professionals, two of Amsterdam's most preeminent cultural events. In 2013 she began working in documentary sales, first for the sales arm of NPO sales and then for Autlook Filmsales. She currently handles sales and acquisitions for Deckert Distribution. Parallel to this she offers bespoke consulting and tutoring services for a variety of organizations. Liselot is based in Amsterdam.
Small Session:
How to Pitch Successfully

with: Mikael Opstrup
There comes a time when the project that you have been developing yourself will need to see the light of day. When it is time to convince people to get on board, pitching is inevitable. How can you present a film that doesn't exist yet, and how do you structure the pitch? A trailer is a genre in itself—what does that mean and what is a possible dramaturgy of a pitch trailer? Mikael Opstrup will elaborate on making a successful pitch and pitch trailer by showing examples and offering concrete advice. In the separate group meetings, two participants will get the opportunity to pitch their project and receive feedback from a panel.
Mikael Opstrup
Mikael Opstrup is a specialist in international project development and financing, trailer consultancy, co-productions, workshop planning & tutoring. As Head of Studies at European Documentary Network (2011-19) he among other things created and edited EDNs Co-production Guide and worked as expert, tutor or moderator for IDFA, Hot Docs, Nordisk Panorama, Institute of Documentary Film, Baltic Sea Docs, Docs Barcelona, In Docs, Dox Box a.o. developed and headed a number of international workshops. Mikael produced international documentaries for a couple of decades, latest as co-owner of Final Cut Productions in Copenhagen, Denmark (2002-09). He is also a Production Adviser at The Danish Film Institute (1998-2002). Mikael at-tended script writing at the Danish Film School (1988) and has worked for more than 40 documentary events all over the world.
Group Meeting:
Pitching for Experts
Group meetings are always only with your own group, moderated by your Group Tutor. Here you can continue the conversation about the topics discussed in the Small Session prior to this meeting. For each of the group meetings in this session, two pitching experts will join and the selected pitching teams will pitch them their project. Amongst the already confirmed pitching experts are Mandy Chang, Iikka Vehkalahti, Hanka Kastilova, Axel Arnö and Alex Szalat.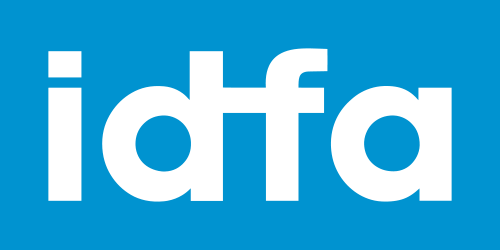 This publication is for desktop view only