Still from

Aswang

by Alyx Ayn Arumpac
Plenary Session -
Creative Producing:
Whose Story is it?

with: Carine Chichkowsky & Mila Turajlić
How, as a filmmaker, do you stay true to the story you want to make when different forces, such as financiers, join in the creative process? How can companies and producers most effectively protect the filmmakers vision, while working well together with various partners? Moderator Cecilia Lidin discusses these topics with producer Carine Chichkowsky (Survivance) and director Mila Turajlić who worked together on the award-winning film The Other Side of Everything (2017) and now are presenting to the rough cut of The Labudovic Reels to potential financiers at IDFA's Forum. A glimpse into the creative collaboration between a director and producer, and into the importance of it weighs when you asking for patience from partners in supporting a long-term process. The plenary session will be moderated by Cecilia Lidin.
Carine Chichkowsky
Carine Chichkowsky founded Survivance with Guillaume Morel in 2010. The two were bound by a common desire for «another» cinema, one that does not respond in an overwhelming way to what the market would like to sell to us, but that speaks to those who wish to see it. She has produced about 20 films, which have been screened at the Berlinale, Locarno, Toronto, Rotterdam, and key documentary festivals. She is an alumni of EURODOC and EAVE and she teaches documentary film production at L'atelier documentaire of La Femis, Université Paris 8, Université Paris 10.
Mila Turajlić
Mila Turajlić is an award-winning director born in Belgrade, Yugoslavia. Her documentary The Other Side of Everything won 32 awards including the prestigious IDFA Award for Best Documentary Film. It was nominated for the European Parliament's LUX Prize and won the Grand Prix for Best Historical Documentary released in France in 2018. Mila's previous film, Cinema Komunisto premiered at Tribeca and played at over 100 festivals winning 16 awards including the Gold Hugo and the FOCAL Award for Creative Use of Archival Footage. In 2018 she was commissioned by MoMA to create archive-based video installations for their landmark exhibition on Yugoslav modernist architecture. Mila produced the Magnificent 7 Festival in Belgrade, and was the founding president of DokSerbia - the association of Serbian documentary filmmakers. An archive scholar and professor of film, Mila teaches at SciencesPo and INASup in Paris. She was named a Chicken&Egg Award grantee in 2020.
Small Session:

International Co-Production

with: Mikael Opstrup and Armi Rae Cacanindin
Entering a co-production is an important decision that opens doors to funding and new partnerships. Yet it also raises many questions with regards to contracts, budgets, and creative control. In this session Doc Developer, former producer and editor of The EDN Co-production Guide Mikael Opstrup outlines the basics for a good collaboration and how a co-production is defined in Europe. He will be joined by producer Armi Rae Cacanindin (Cinematografica) who managed a complex international co-production for the making of Aswang (Alyx Ayn Arumpac, 2019); the process of which required Cacanindin to bring together different national production realities, expectations, and cultures. Together they will analyze this process and the mix of financial partners in the global budget.
Required reading material before the session: Towards a better co-production practice
Mikael Opstrup
Mikael Opstrup is a specialist in international project development and financing, trailer consultancy, co-productions, workshop planning & tutoring. As Head of Studies at European Documentary Network (2011-19) he among other things created and edited EDNs Co-production Guide and worked as expert, tutor or moderator for IDFA, Hot Docs, Nordisk Panorama, Institute of Documentary Film, Baltic Sea Docs, Docs Barcelona, In Docs, Dox Box a.o. developed and headed a number of international workshops. Mikael produced international documentaries for a couple of decades, latest as co-owner of Final Cut Productions in Copenhagen, Denmark (2002-09). He is also a Production Adviser at The Danish Film Institute (1998-2002). Mikael at-tended script writing at the Danish Film School (1988) and has worked for more than 40 documentary events all over the world.
Armi Rae Cacanindin
Armi Rae Cacanindin is a Filipina producer who has done a few international co-productions in the Philippines. An alumna of Busan's Asian Film Academy, Berlinale Talents, Talents Tokyo and IDFAcademy and has pitched projects at La Fabrique des Cinema du Monde, TorinoFilmLab, Cannes Cinefondation's L'Atelier, IDFA Forum and Hongkong Asian Film Financing Forum. She has received funding for her feature films from IDFA Bertha Fund, Aide aux Cinema du Monde, World Cinema Fund, Sundance Film Institute, Doha Film Institute, Purin Pictures, Asian Cinema Fund, Hubert Bals Fund, Vision Sud Est, Singapore IFF and Talents Tokyo. One of these is Aswang, a creative documentary about the drug war in the Philippines, directed by Alyx Ayn Arumpac. It won the International Critic's Prize (Fipresci) in the 2019 IDFA Competition for First Appearance and the White Goose Award from DMZ Docs. Her latest project, full-length feature, Whether the Weather is Fine, a Philippine/French/Singaporean/German/Indonesian co-production, is currently in last stages of post-production.
Group meetings are always only with your own group, moderated by your Group Tutor. Here you can continue the conversation about the topics discussed in the Small Session prior to this meeting. Sometimes an additional expert is invited to join the group meeting.
The Expert meetings are short moments where the expert will present themselves and there will briefly be time to ask them your questions. The number of attendees per meeting is limited, an email to sign up will follow in advance of the meeting.
Andrea Hock is Director of Sales at Autlook Filmsales.
Paola Mottura has recently joined the Sundance Institute DFP team to manage the Film Fund and all its activities.
Lucila Moctezuma is Program Director at Chicken & Egg Pictures.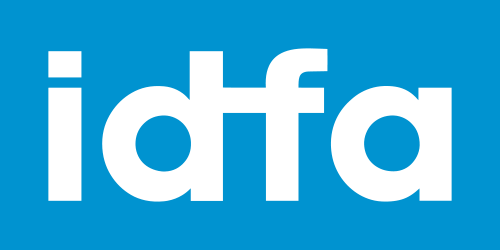 This publication is for desktop view only