Still from

Radiograph of a Family

by Firouzeh Khosrovani
Plenary Session:
Finding and engaging your audience in a digitally overloaded world

with: Sarah Mosses
Since the world has began living in and out of lockdowns, new modes of outreach and participatory models of cinematic experiences have been emerging. In collaboration with arthouse cinemas or online platforms, collective cinema experiences have created new possibilities for filmmakers to reach out and engage with their online audience. We have seen the launch of initiatives that have designed a creative strategy to get or stay in touch with their audiences, and get their films to an even broader audience than ever before. Not only watching films, but also including a more active role for the online audience, participating in and even co-creating events. In this session, Sarah Mosses (Together Films) presents the changing landscape and the opportunities for filmmakers to innovate their outreach strategies; to get their films out in the world in ways they couldn't have imagined before and engage with audiences who are in need for good stories. This session will be moderated by Maureen Prins.
Sarah Mosses
Sarah Mosses is the CEO of Together Films, a marketing, distribution & data company in London. Sarah leads strategy development for film & festival clients to ensure impact objectives are met using data-driven audience engagement techniques. Sarah frequently presents at leading film festivals, and in 2020 launched the Digital Perspectives webinar series discussing technology solutions during lockdown. She also co-hosts the Digital Power webinar series in partnership with the Center for Media & Social Impact supported by The Perspective Fund. She has helped secure over £4M in funding for production, marketing and distribution in recent years. Sarah was previously the Partnerships Manager for Doc Society, working on the Good Pitch initiative and setting up the BRITDOC Film Distribution division.
Small Session:

Where to Begin? Writing for Documentary Film

with: Firouzeh Khosrovani & Maite Alberdi
When writing for documentary film, there is not always a clear-cut format to follow—each story and visual treatment will ask for a different format. The writing process can be a helpful tool in developing a narrative and a visual language for a documentary film, and help to organize the different story elements into a roadmap for production. Firouzeh Khosrovani and Maite Alberdi engage in a conversation about the writing process from the director's point of view, and discuss their latest works, Radiograph of a Family and The Mole Agent, both selected for IDFA 2020. The small session will be moderated by Isabel Arrate Fernandez.
Born in Tehran, Firouzeh Khosrovani settled in Italy to pursue her artistic studies at the Accademia di Belle Arti di Brera. After graduating in 2002 she returned to Iran and acquired her Master's degree in Journalism. Since then, she has contributed to, and collaborated with numerous Italian newspapers and magazines. She made her debut as a filmmaker in 2004 with Life Train, a documentary on the 'play' therapy provided for the traumatized children of Bam in the aftermath of a devastating earthquake. In 2007, she directed Rough Cut, a film about mutilated plastic mannequins in the shop windows of Tehran, which won thirteen international documentary film festival awards, followed in 2008 by Cutting Off, an installation and video art piece for the Triennale di Milano. Her 1001 Irans (2010), was a documentary about the image of Iran, outside of Iran. In 2011, she collaborated with three directors from three different continents on a Spanish production about the concept of beauty and women's physical appearance, called Espelho Meu, which won the Best National Documentary award in Documenta Madrid. The next year, she directed Iran, Unveiled and Veiled Again, produced by Istituto Luce, Cinecittà, in Rome. In 2014, she participated in a collective project, Profession: Documentarist, a film in seven episodes, made by seven Iranian women directors. Fest of Duty (2014), is about a religious ceremony in Iran designed to instil Islamic beliefs and values into girls, when they reach the age of nine. The documentary follows two adolescent girls as they transition into adulthood, eight years after their official Fest of Duty. Radiograph of a Family (2020) is a Pre- and Post-revolutionary story of the daughter of a secular father and a devout Muslim mother as they co-exist under one roof.
Maite Alberdi, is a Chilean director and producer. She studied Film and Aesthetics. As a director, she has developed a particular style that is characterized by an intimate portrait of small worlds, and her renowned personal hallmark has made her one of the most important voices in Latin American documentaries. In 2011 she released his first feature film The Lifeguard. Through Micromundo, her production company, she directed her second film Tea Time, which has won more than 12 international awards and was nominated for Best Ibero American Film at the Goya Award 2016. In 2016, she premiered the short film I am not from here nominated for the European Films Award. In 2016, she also released her feature film The Grown ups receiving 10 international awards. She is co-author of the book Teorías de cine documental en Chile 1957-1973 (Documentary film theory in Chile 1957-1973). Her latest film The Mole Agent was finished in 2020. She received the "Chicken and Egg Award". Maite is a Global Shaper, young leaders by the World Economic Forum (WEF), and a member of Motion Pictures Arts and Sciences (AMPAS). Her film The Mole Agent is selected for IDFA 2020 Best of Fests.
Group meetings are always only with your group, moderated by your Group Tutor. Here you can continue the conversation about the topics discussed in the Small Session prior to this meeting. During this meeting experts from different funds will join to tell you more about how to prepare a funding application. Get prepared with all your questions on how to apply for funding for your project.
Khalil Benkirane graduated in Film studies at the San Francisco State University in 1995. He was appointed Artistic Director and then Executive Director of The Arab Film Festival, Cinemayaat, in San Francisco from 1998 to 2002. He moved to Morocco where he directed and produced his first feature documentary, The White Thread. Khalil is a founding member of The Cinemathèque de Tanger (CdT) and a board member of Young Arab Theater Fund (YATF). In 2008, Khalil relocated to Qatar where he produced documentary and narrative films for Al Jazeera Children Channel. In early 2011 he joined The Doha Film Institute where he heads the Grants Programme.
Klara Nilsson Grunning is an Emmy Award winning producer who is currently assigned as the film commissioner for the Norwegian Film Institute, prior she has been the film commissioner at the Swedish and Danish Film Institutes for documentary features, shorts and digital storytelling. She has spent 18 year in the USA working at ITVS among others. Her areas of expertise are; strategic and creative producing, artistic expression and content, storytelling, international co-production with special expertise in the USA and the Nordic countries, pitching and international financing and distribution.
Kristin Feeley is Director of Labs and Artist Support Programs for the Sundance Institute Documentary Film Program (DFP). She oversees four Sundance Documentary Creative Labs annually, the documentary track at the Sundance Creative Producing Summit and the Fellows Program at Sundance Film Festival, which serves over 150 artists annually. She works crossprogrammatically supporting the New Frontier Story Lab and panels programming at the Sundance Film Festival. She plays a staff advisory role with the Sundance Documentary Fund,and has worked extensively on DFP Creative Partnerships such as the Stories of Changeinitiative. Prior to Sundance DFP she worked at several international film festivals and arts nonprofits including Tribeca Film Festival, Edinburgh International Film Festival and Sundance Film Festival.
Megan Gelstein is an Emmy® Award-winning producer and the Senior Program Director of Catapult Film Fund. In that role, she supports and cultivates independent documentary filmmakers and creative support to documentary films globally. Prior to joining Catapult, she worked as an independent producer where her work was supported by Sundance Documentary Fund and Chicken & Egg Pictures. Megan worked at PBS/WGBH-TV for over 15 years, where she produced and directed films for 'American Experience' and for 'NOVA'. She won a National Emmy® Award in the category of Research for her work on the PBS series Africans in America. In addition, she has produced award-winning documentaries that have been nationally broadcast on The History Channel, ITV Network of London, and The Discovery Channel.
The Expert meetings are brief moments where the expert will present themselves and there will briefly be time to ask them your questions. The number of attendees per meeting is limited, an email to sign up will follow in advance of the meeting.
Marketplace and Talent Programme Producer at Sheffield Doc/Fest.
Director of Programming at Hot Docs.
CEO and founder of Taskovski.
Festival Manager at Rise and Shine World Sales.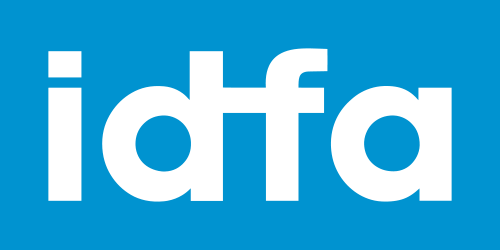 This publication is for desktop view only