Still from

Boatman

by Gianfranco Rosi
Filmmaker Talk
Gianfranco Rosi
An extensive conversation with director and IDFA's Guest of Honor Gianfranco Rosi. Orwa Nyrabia, artistic director of IDFA, talks to Rosi about his latest film Notturno and his earlier films, as well as the films that helped shape him, using excerpts from his own and his Top 10 favorite films. Rosi is one of the few filmmakers who has found the way to balance accessibility and commercial success with a highly demanding artistic language, and as such is a key figure in the "Golden Age of Documentary" that we are living in. Although he made only six films, his approach resulted in masterpieces that provide a unique view of society. The filmmaker talk will be moderated by Orwa Nyrabia.
Gianfranco Rosi
Gianfranco Rosi graduated from New York University Film School. He has produced, directed and photographed: Boatman (shot in India in 1993); Afterwords, which premiered at Venice Film Festival in 2001. He also worked as director of photography and cameraman for several documentaries. Below Sea Level, which he also directed and photographed and produced, premiered in Venice 2008 and won several awards such as the Orizzonti Documentary Award, the Grand Prix and Prix Des Jeunes at Cinema Du Reel Paris and Best Italian Documentary 08/09 at Bellaria Film Festival and was nominated for the European Film Academy Awards 2009. He is a guest lecturer at New York University Film School, and the CCC in Mexico City and teaches documentary at SUPSI in Switzerland and at the Accademia del l'immagine in L'Aquila. His documentary Fuocoammare (2016) received the Golden Bear and was nominated for an Oscar.
Small Session:
Directing in Limited Space

with: Marc Isaacs and Thomas Imbach
Cinematic limitations are often first perceived as an obstacle by a filmmaker early on in the filmmaking process; but what happens when you convert these limitations into cinematic power and creativity? Filmmaker Thomas Imbach's Nemesis is the second movie he has filmed from his window. Over seven years, he documented the replacement of Zurich's old railway station by a police station and prison on 35mm film. In protest against sensationalism in the documentary industry, Marc Isaacs made The Filmmaker's House in his own home. Blending fact and fiction, he explores the theme of hospitality and indirectly asks questions about authorship. This is certainly not the first film in which Isaacs' works with limited spaces. This talk will be about the diverse cinematic tools and language that arise from these (self-imposed) limitations.
The small session will be moderated by Cecilia Lidin.
Marc Isaacs
Marc Isaacs is viewed as one of the top filmmaker's in Britain to have dedicated so much time to the observation of British lives over an extended period. His work has been written about in numerous books on the documentary form such as Paul Ward's , The margins of Reality and This Much Is True by James Quinn. Marc has won BAFTA'S, Grieson Awards and numerous prizes at international film festivals. His filmography includes the multiple award winning Lift (2001): Calais the last Border (2003); All White In Barking (2008); Men of the City (2010) and The Road; A Story of Life and Death (2013). Isaacs' films look into how people dwell in contemporary, late-capitalist, postcolonial Europe through the notion of a spaced based cinema, whose real and metaphoric values, it simultaneously represents, foregrounds and contests. His work pushes the creative possibilities of the documentary form. Isaacs has had retrospectives in France, Israel and the UK and in 2018 Second Run DVD released a complete box set of his work. Isaacs is an Associate Professor in Ethnographic and Documentary Film at UCL.
Thomas Imbach
As one of Switzerland's most innovative and internationally renowned filmmakers, Thomas Imbach moves with virtuoso mastery between documentary and fiction. He has acquired a reputation for courageous experimentation both formally and as a storyteller. His early successes include Well Done (1994) and Ghetto (1997). The feature films Happiness Is A Warm Gun (2001), Lenz (2006) and I Was A Swiss Banker (2007) as well as the autofiction Day Is Done (2011) premiered at the Berlinale. His english-language period drama Mary Queen Of Scots (2013) was selected for Toronto. His latest feature film My Brother My Love (2018) premiered at Locarno in Competition.
Group meetings are always only with your group, moderated by your Group Tutor. Here you can continue the conversation about the topics discussed in the Small Session prior to this meeting. Sometimes an additional expert is invited to join the Group meeting.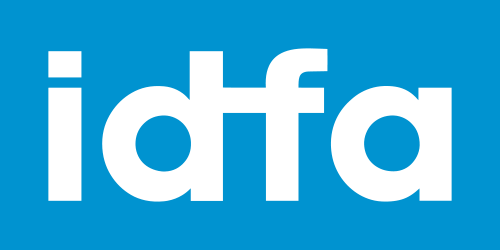 This publication is for desktop view only