Still is from

Witnesses from the Shadows

by Ousmane Samassekou (IDFAcademy Harvest)
Marie-Magdalena Kochová graduated from the Department of New Media at the University of West Bohemia and now is currently studying for a bachelor's degree at the Department of Documentary Film at FAMU. Her first school film Interlocker 1, won the Aramis Prize of FamuFest in 2017. Her next short film Will the World Remember Your Name? was presented at the Ji.hlava IDFF 2017 in the Czech Joy section, a competition for the best Czech documentary. Her last film Apparatgeist was presented at the Ji.hlava IDFF 2019 in the same section and it was granted the Special Mention of the student jury.
Mikulas co-founded Background Films in 2012, debuting as a producer with Tomasz Mielnik's spiritual comedy Journey to Rome in 2015. He graduated from Producing (FAMU) and Theory of Interactive Media (Masaryk University). He is an EAVE Producers Workshop graduate (2018) and the Czech EFP Producer on The Move (2020). He has since produced Czech New Wave legend Karel Vachek's six-hour film essay Communism and the Net or the End of Representative Democracy as well as numerous shorts of exceptional emerging authors from the Czech film and visual-arts environment. Mikuláš is currently developing a slate of feature films including Mielnik's ambitious period comedy Gregorius, The Chosen One.
Aiman Hassani lives in Utrecht, the Netherlands. He studied journalism in Tilburg, and web design and acting in New York. Back in the Netherlands he started his incredibly diverse career in which he focuses on the subject of diversity and telling less frequently told stories. In 2014 he founded wedowe; a non-profit organization that aims to change the world with different themes. So Aiman started, together with The WE Festival, The We Film Festival in Maastricht, the first international film festival in the Netherlands with a focus on diversity. Aiman also gives workshops and talks about diversity & inclusion. With his short #YOLO4REAL (NTR/Interakt) Aiman made his official film debut. This was followed by his first short documentary You are Moroccan Right? (VPRO/Interakt) in the context of Teledoc Campus. He also made Khata which was in the running for a Golden Calf is the Dutch submission for the International. Aiman is currently working with the VPRO on the sequel to this documentary and developing a feature film with Dutch Mountain Film. In addition to these projects, Aiman made several films under his own management over the years. After Undercover in 2015, Breathe and 12 Angry Arabs followed in 2016. In 2018 Aiman made the film Don't Look, which was a Cinedans selection. Momentarily L!ME is in post-production a short form audio visual exploration targeting young people to warn them about the negative effects of the food consumption industry.
Carl Christian Lein Størmer
Carl Christian is a filmmaker from Tromsø, Norway. Also a musician, composer, photographer, writer (and a MD-PhD, which left his academic career to pursuit filmmaking full time in 2018). Hundred percent self-taught, having done eight short films and over 60 music videos while completing his debut feature There's Always Next Season (2018). He currently has three feature docs in development.
Barbora Sliepkova is a graduate of documentary directing at Academy of Performing Arts in Bratislava. Nowadays Barbora works as a member of a creative team behind the tv series Evening with Havran. She is regularly involved in making documentary films, spots and photographs. She worked with Hitchhiker Cinema on the film Xenophobia, which is an episode of a documentary series Unsung Heroes. Her film About my sister (2016) won LITA prize for the best directing at Festival of student films Ačko and two more prizes at 24th MFFK Febiofest: Jury Prize for Best Film and Audience Award. The film was screened within projects Documentary on Wheels, Visegrad Film Forum and Foajé - screening of student films made by Barbora Sliepková.
Zaïde Bil is a graduate from the Royal Institute of Theatre, Cinema and Sound in Brussels. She graduated cum laude in her master's degree of documentary directing. Before that, she graduated from the Windesheim University of Applied Science in Zwolle, earning a bachelor's degree in Journalism. The combination of those diplomas gives her the qualities of artistic directing and thorough research to tackle complex and versatile projects. Zaïde is co-founder of the production company Dokma film, that focusses on documentary film.
Jaan graduated from RITCS as a documentary maker. In both the bachelor and master year documentary he worked on very socially committed films with a cinematic visualization. In 2019 he completed his school career with the documentary For Eunice about the Antwerp sister duo Tarma (9) and Eunice (7) who grow up together in an underprivileged neighborhood. With For Eunice he won the Wildcard of the Flemish Audiovisual Fund.
Justine grew up on the West coast of France. After receiving an honor's Master's degree in Comparative Literature at the University of Montreal (UQÀM), she worked for various TV Documentary Production. She has directed several short films that have traveled to film festivals worldwide. Her latest short film Andrew Keegan was selected for the FID Marseille, RIDM, DOXA, Pancevo International Festival amongst international others. She is currently ending the production of her first feature documentary Caiti Blues, with Sister productions (France) and Cinquième Maison (Québec), as well as developing the feature documentary The Simulation with Les Films d'Ici (France). She has received several grants for those two projects, included Brouillon d'un rêve (SCAM), SODEC, CNC, Art Council of Quebec (CALQ), a grant award from the city of Nantes and has participated in various residencies (FIFIB, Plateforme, Moulin d'Andé). She is also a jury member of the Art Council of Quebec.
Benjamin Bucher is a swiss filmmaker born in 1991. He graduated from the Lausanne film school ECAL in 2018 with the short documentary Hunters. Since then Bucher worked as an editor and composer and directed two short films Trio and Vincent Drops By. His films were screened at international Festivals such as Visions Du Réel, Doclisboa, IDFA or Palm Springs. Bucher is currently developing his first feature length documentary.
Producer/Director The Netherlands
Thomas Willem Renckens is a Dutch documentary filmmaker who splits his time between London of Amsterdam. A recurring theme in his work is the conflict between fantasy and reality. Having grown up in rural Holland, Thomas spent a great deal of his youth fantasizing about being elsewhere. This urge for escapism came to define his work. Thomas graduated with an MA in Directing Documentary from the National Film & Television School in 2020. His grad film The Daydreamers was nominated for a Grierson Documentary Award, won a Special Mention at Cheap Cuts Doc Fest, and is slated to be broadcast on Dutch TV as part of the Makers van Morgen initiative. Aside from making his own films, Thomas has 5+ years of experience working in development for indie production companies such as October Films, Lion Television, and Raw TV.
Annegret Sachse is a filmmaker and cinematographer born in (East) Germany, based in Berlin. She graduated from Film university Babelsberg with a Cinematography BFA in 2015, after camera studies at FAMU International Prague and an MA in Art History & English from the University of Leipzig. She has been the recipient of a DAAD and a Fulbright grant and participated in Berlinale Talents in 2017. Her camera work screened in festivals worldwide, most recently A Quiet Resistance (dir. Therese Koppe) in the German Competition at DOK Leipzig 2019. Her directing debut Russia today was supported by the Berlin Funding Program for Women Artists in Film/Video.
Producer/Director United Kingdom
Mark is a Shooting Producer with 8 years of industry experience currently working in factual TV. He has worked on several documentaries that have been broadcast on some of the UK's biggest channels including Sky, ITV and BT. During this time, he has also made a series of passion projects that raised awareness of global initiatives for both social and environmental change. These include a series of short films commissioned by the UK Government and the World Wildlife Fund set in the Maasai Mara National Parks. These films document how the Rangers risk life and limb to protect the animals from poachers. Using the skills and experiences from this past work he is now fully committed to becoming a feature documentary filmmaker. He wants to create films that tackle international issues leaving a legacy of work that he is proud of.
Paul Sin Nam Rigter was adopted from South Korea by a Dutch family at the age of three. While studying communication science, he made his debut as an actor with Toneelgroep Amsterdam and has since appeared in plays, TV series and films. His first film as a director was the experimental LUX with Michiel Huisman, followed by the short children's film Zoete Tomaat (Sweet Tomato, KRO), based on a taste memory from Korea. He then made the documentary Spelen voor het Verleden (Play for the Past, NCRV) about harpist Lavinia Meijer, who returns to her native South Korea for the first time. In his documentary The Nose – Op zoek naar Blamage (The Nose - Searching for Blamage, AVRO), he follows the global quest of a headstrong perfumer who gives himself the impossible task of designing a perfume based on chance and error. In 2018 and 2019, Paul wrote and directed the three-part documentary series Helden van het Máxima (Heroes of the Máxima, AVROTROS), in which he follows a group of employees in the Princess Máxima Center, a revolutionary children's cancer hospital. For his first full-length documentary Dood in de Bijlmer (Dealing with Death), Paul followed the process of building a new multicultural mourning centre in the Bijlmer for six years.
Vida Mehri Dena (1984, Tehran) is an Iranian female artist and independent filmmaker who is currently living in Brussels, Belgium. She obtained her bachelor's in architecture from Azad Art and Architecture University in Tehran. In the summer of 2009, she left for Sweden to continue her Master in Fine Arts in Umeå Academy of Fine Arts. In 2015 she obtained her master's in film at KASK Ghent, Belgium. Currently she is working as an artist in Brussels, where she is also part of the audiovisual collective called Ciclope. Her film Ayan and the White Balloon (2015) premiered at the 58TH International Leipzig Festival for Documentary and Animated Film. Her first feature documentary My Paper Life, produced by Clin d'oeil films, is currently in production.
Viv Li is an accidental filmmaker born and raised in Beijing. She spent the past 10 years traveling in Europe, South America and Asia to explore her undefined self. Therefore, she enjoys crossing borders between genres, disciplines and cultures as well as experimenting through art and film. Her works have focused on the sensibility and tangibility of moments, relationships, sexuality, and self-awareness. Her film I Don't Feel at Home Anywhere Anymore has been selected for IDFA 2020. More information about her film can be found here.
Meet the tutor:
Ulla Simonen
Ulla Simonen, based in Vantaa, Finland, was educated as a film editor, but has since mid nineties worked in various positions: producer, tutor (Berlinale Talents, Dok.Incubator, 12 For the Future - among others), commissioner, festival director. Her filmography of over 50 titles is a collection of fiction and documentary, short works and features. Be it producing or tutoring, she is dedicated to find, enhance and support filmmakers' vision. She is using all of her experience to guide now AVEK – the Promotion Center for Audiovisual Culture as a home for the audiovisual art. AVEK supports works, productions and projects of audiovisual industry professionals. Ulla is also a gardener, beekeper, knitter and a passionate on various sports.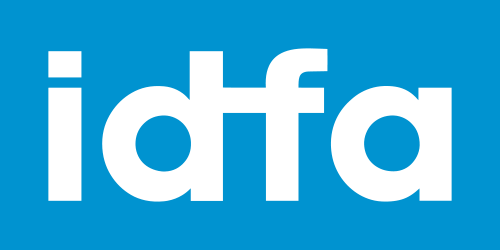 This publication is for desktop view only