Still from

5 Houses

by Bruno Gularte Barreto (IDFAcademy Harvest)
Vinita Negi is a director, cinematographer and editor based out of New Delhi and Pune. She is a graduate of the prestigious Film and Television Institute of India. She has worked on short films, short documentaries and music videos in the capacity of the editor, director and cinematographer. Cat Dog, the film school diploma she edited, is in-competition for Cannes Cinefondation, 2020 and San Sebastian Film Festival, 2020. In 2019 she spent a summer studying documentary filmmaking at the French national film school La Femis, where she directed and shot a short documentary Rendevouz Underground based on Mr Byste, a maverick artist who hides his artwork in the Paris Catacombs. She also shot and directed another short documentary Free Electrons based on 59 Rivoli, a famous art squat in Paris. The documentary is currently in post-production. Prabha (Peviously 'Prabha on the Road to Delhi') is her first feature-length documentary as a Director-Producer. In 2019 she founded her production company Bricolage Collective Films, with the help of other recent graduates of FTII.
Sarvnik Kaur is a writer and a documentary filmmaker. Her first feature documentary film Soz - A Ballad of Maladies was produced by Public Service Broadcast Trust (PSBT) India for Doordarshan - National Broadcast Channel. The film won President of India's 64th National Film Award for Best Debut Film in 2017, best Film at '11th Film Southasia Kathmandu'.
Koval is a director and producer based in India. Over the past ten years, she has worked on hundreds for projects that include short format documentaries, commercials and short series. She runs a video production company called A Little Anarky, based in Delhi and Goa. She has developed and executed projects for BBC, National Geographic, Discovery Networks, Oxfam and is currently exploring social impact entertainment. Her areas of focus are gender, mental health and human rights.
Ruslan Fedotow was born in Belarus, and began his career as a cinematographer. Graduated from the Academy of Arts in 2012 and moved to Moscow, where he graduated from the Moscow School of New Cinema in 2015. Since then, he started to experiment as a documentary filmmaker. His first movie with Sasha Kulak, Salamanca, was premiered at the IDFA (Mid-Length competition) in 2015. His second movie, Songs for Kit was selected by the IDFA (Mid-Length competition) in 2017. In addition to these films, he has worked as cinematographer for many documentary movies that have screened at festivals such as the LA Film Festival, Vision du Réel, Hotdocs, etc.
Sam Soko is a film director, producer and editor based in Nairobi who seeks out stories that enable him to engage in socio-political spaces. His work on civic literacy projects in music, non-fiction and fiction has allowed him to connect with artists around the world. He is co-founder of LBx Africa, a Kenyan production company that service produced the 2018 Oscar-nominated short fiction film Watu Wote. Soko's first feature documentary project Softie, premiered at the 2020 Sundance film festival, winning a special jury prize for editing. Soko is producing feature documentaries in South Sudan, Zimbabwe and Kenya. The stories give insight and prominence to previously unheard voices. He is co-directing a film following the world's boldest experiment in universal basic income taking place in Kenya. Soko is an outspoken defender of freedom of expression and has taken part in global conversations on how to make media matter when the world is on fire.
Akuol Garang de Mabior is South Sudanese, grew up in Kenya and was born in Cuba. She has directed three short films: Tomato Soup (2017), Ihlazo (2017) and Fall into the Sky (2018). All three screened at festivals and events around the world from the Zeitz Museum of Contemporary Art Africa, the Durban International Film Festival, the Encounters South African International Documentary Film Festival in South Africa to the Pan African Film Festival and Reel Sisters of the Diaspora in the USA. Believing that the perspectives of African women are undervalued, she aims to create stories for the screen that reach African audiences and encourage a renewed way of seeing African identities and futures.
Quang Nong is a filmmaker based in Hanoi. Drawn on personal experience, his approach to film making challenges conservative norms that much of society overlooks. After his first film about gay dating culture was banned from screening in Vietnam, he joined the Queer Asia project and directed two documentaries about local queer culture. He is an alumnus of American Film Showcase, Tribeca Institute IF/Then Shorts, Docs By The Sea, and DOK Leipzig. Quang is working on his first feature-length film, titled Baby Jackfruit Baby Guava, which received funding from IDFA. He is also a founding member of Doc Cicada - an initiative to develop a vibrant and sustainable creative documentary scene in Vietnam.
Davit holds a Master of cultural management from Ilia State University (Georgia) and bachelor of Audio-Visual Art from Tbilisi State University (Georgia). His filmography includes 3 short films: two documentaries and one fiction. His documentary film Until the Snow Falls was a winner of the international film festival Golden Eye for Best Sketch. He was a participant of the project of the Georgian National Film Center called 'Cinema at school' and was engaged in educational activities in the different regions of Georgia. During this project he was a consultant of three short films which were made by students. He also successfully led Sagarejo and Marneuli documentary film Mini-festivals, which was held within the framework of Cine-Doc on Tour. He is a researcher of Art Research Institute and is currently working on his first full documentary film Lela as a director and producer.
Ramune Rakauskaite - working as a professional director and scriptwriter since 1997. She graduated from the Academy of Music and Theatre in Lithuania and has a master's degree of audiovisual arts. Directed short films and documentaries. She has gained awards and prizes in national and international film festivals and has been working as a university lecturer since 2014. In 2010 she edited the memoir book about legendary documentary film director H. Sablevicius. She is also working as a script writer. Her co-writed film Bridges of Time (2018) von won the Golden Goblet Award for Best Documentary Film at the 22nd Shanghai IFF. Her last film Back to The Dreamland is nominated for Best Documentary in Lithuania right now.
Tami Ravid (1976, Jerusalem) is an Amsterdam based director of documentary and fiction films. For the last 15 years, she has been making short documentaries for the Dutch broadcaster NTR, and numerous fiction films as an independent filmmaker. Baby Blues, Samual, Boy, The Boy Who Thought He Was All the Right Way He Was and Son Du Serpent all travelled to film festivals around the world and won prizes. Boy, her 50 min mid length film, was distributed by SND films and sold to ARTE and several VOD channels in the USA and Asia. All her films, whether they are documentary or fiction, are founded on extensive research in order to achieve authenticity. Her most recent project, the documentary In His Image was shot entirely in Israel and will premiere at IDFA 2020 in the Competition for Dutch Documentary.
Ion started to work as a documentary filmmaker after the graduation of a video training course in Cluj-Napoca, Romania. Without a background in image studies, he improved his skills in filmmaking by going on the field. After 9 years of living and working in Romania in different documentary projects with a strong anthropological and ethnographic approach as DoP, Ion returned to Moldova. Here he founded NIȘTE FILME, a production company focused on documentary film production on social topics that reflects on the current Moldovan society. Ion has produced and directed two short documentaries, one of them In the Frame being selected at more than 15 different film festivals (including Jihlava, TIFF, goEast, Beldocs). In parallel, Ion worked as Industry Coordinator for MOLDOX International Documentary Film Festival for Social Change. As an ESoDoc and BDC Discoveries alumni, Ion is currently producing Electing Miss Santa (production), The Monument (development), and co-producing The Gate Between Us (Romania, production).
Taisiia Kutuzova (1993) is a Ukrainian filmmaker and cinematographer, based in Kyiv. She graduated from the Ukrainian Catholic University in Lviv (Western Ukraine). Since 2014, she has been working as a multimedia journalist and videographer for Radio Free Europe/Radio Liberty (RFE/RL). Meanwhile, she filmed and directed two short documentaries: Alive and Undefeated (2016) and Youth 1927 (2017). In 2017, she started to film a young man, Serhiy, who's been fighting against corruption in his hometown near Kyiv. Taisiia's project immediately got supported by the Docudays UA festival in Kyiv, giving her the possibility to produce a short film, Shut the Fuck Up! (2018). Taisiia decided to keep filming Serhiy during his journey into politics and to make a full-length documentary.
Olga Beskhmelnytsina holds two Master degrees. One in International Economics and in Documentary Directing. She has grown from a Producer's Assistant with The Ukrainian Motion Picture Association in 2012 to a Line Producer with MaGiKa Film in 2013-2016. Today she is a Producer with DGTL RLGN, MaGiKa Film and ESSE Production House.
Documentary filmmaker
Jordan
Asmahan Bkerat is a Palestinian-Jordanian Documentary filmmaker based in Amman. Her love for cinema has led her to work in various roles on film sets of different scales. As an assistant director, Bkerat has worked on international promos for the UEFA, as well as the upcoming German documentary feature Waterproof (2019). As a camera assistant, she has worked on Hollywood blockbusters such as Disney's Aladdin (2019) and Sky One's Strike Back. Bkerat's first short documentary Badrya won the Jury Prize for Best MiniDoc at the Sebastopol Documentary Film Festival. She is currently working on her first feature-length documentary Concrete Land, as well having two short documentaries in post. Asmahan also works as a free journalist, and advocate for marginalized communities in Jordan, as well as research regarding refugees issues in adapting to their new living.
Stanislav Danylyshyn grew up in Chernivtsi, Ukraine. He graduated from the National Technical University of Ukraine 'Kiev Polytechnic Institute' with a degree in physics and mathematics. Founder and curator of Cinemaclub 'KPI'. Studied at the German Film and Television Academy in Berlin (dffb). He has done an internship at The Match Factory and worked as a Production assistant at the Coproduction Office by Philippe Bober. He is the co-founder of a production film company 'faktura film' based in Berlin. Participant of Midpoint Workshop, Making Waves, Berlinale Talents, East-West Talent Lab. His film Tábor has been selected for IDFA 2020. More information about his film can be found here.
Efthymia Zymvragaki (dop, producer, 1st time director, first feature film) Master ́s degree in Artistic Productions and Research of the Faculty of Fine Arts University of Barcelona. Photographer trained at the Institut d'Estudis Fotogràfics de Catalunya. Degree in Psychology by the University of Crete, Greece. Co-director of photography of the documentary You Will Be A Man by Isabel de Ocampo. DOP for the feature film Rocco Has Your Name. She directed the short documentary Refrán 2015. DOP of several short films. She is currently working on the research and treatment of two documentary projects, both related to the use of violence: A Sad And Vulgar Loner and The Chef's Choice, about a boarding culinary school in the Aragon ́s Pyrenees' mountains, where aggressive teenagers learn to cook, take care of themselves and live together.
In 2016, Lena finished her documentary studies at Academy of Performing Arts, Bratislava. After that time, she worked as a freelancer. She mainly works as a director and sometimes as cinematographer. Years after school Lena has been preparing TV documentary films as well as working as an assistant for cinema documentary films. The last year she was on maternity leave, during which she was preparing a documentary film about the movement Alcoholics Anonymous. Nowadays she is also preparing a short film that will be part of a documentary cycle Môj Emigrant - Fedor, about migration from Czechoslovakia during 1968-1989. For the last 8 years, she has been constantly working with Jana Durajová on our documentary debut the film Caution, Risk of falling exhibits, about Slovak National Gallery, that is under reconstruction.
Meet the Tutor:
Christian Popp
After a Master in History and Arts, Christian has first worked as a journalist. Between 1998 and 2005 he was commissioning editor for ARTE. From 2005 to 2012 he worked as producer in Paris and Berlin for interscience film, docdays productions, SUMO Film and Artline Films. In 2012 he co-founded the Paris based YUZU Productions. He has produced more than 40 documentaries, many as international coproduction. Christian was mentoring over the last 20 years at various documentary events (IDFAcademy, MIADoc, Lisbon Docs, Visions du Réel, La Fémis, Sunny Side of the Docs, East Doc Platform, Doc Lab Poland…). He acts as expert for MEDIA Desk CH. Beside his job as producer and expert, he is Head of International Industry at FIPADOC International Documentary Festival. He was a member of the IDFA Jury in 2017 and is member of the ARTE-Jury of the Duisburger Filmwoche (2019-2021).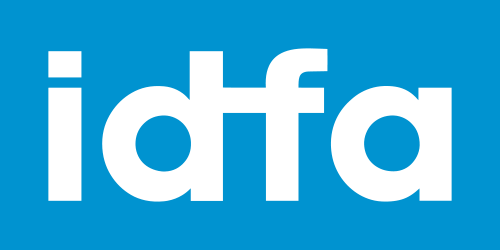 This publication is for desktop view only