Alan Berliner's uncanny ability to combine experimental cinema, artistic purpose, and popular appeal in compelling film essays has made him one of America's most acclaimed independent filmmakers. The New York Times has described Berliner's work as "powerful, compelling and bittersweet... full of juicy conflict and contradiction, innovative in their cinematic technique, unpredictable in their structures... Alan Berliner illustrates the power of fine art to transform life."
Berliner's experimental documentary films, First Cousin Once Removed (2012), Wide Awake (2006), The Sweetest Sound (2001), Nobody's Business (1996), Intimate Stranger (1991), and The Family Album (1986), have been broadcast all over the world, and received awards, prizes, and retrospectives at many major international film festivals. The San Francisco International Film Festival called Berliner, "America's foremost cinematic essayist." The Florida Film Festival called him "the modern master of personal documentary filmmaking."
Over the years, Berliner's films have become part of the core curriculum for documentary filmmaking and film history classes at universities worldwide and are in the permanent collections of many film societies, festivals, libraries, colleges and museums. All of his films are in the permanent collection of the Museum of Modern Art.
Emma Davie most recently co-directed a feature documentary called Becoming Animal (2018) with Swiss Canadian director Peter Mettler. It was nominated for best documentary at CPH Dox, Edinburgh Film Festival, Documenta Madrid, Docs Against Gravity and many more. Previous work includes I am Breathing, co-directed with a fiction filmmaker, Morag MacKinnon. This film won a Scottish BAFTA for Best Director and played in over 50 countries. Other documentaries include What Age Can you Start Being an Artist? for Channel 4 which was shortlisted for a Grierson and work for broadcast including Gigha. Buying Our Island and Flight. A background in performance theatre gave her a love of the collaborative process. For many years she ran a performance company called Clanjamfrie, which specialized in immersive large scale shows incorporating performance and film, often in unusual spaces. She also collaborated with theatre directors such as Robert LePage on Tectonic Plates. Emma studied English literature at Oxford University before learning theatre in Paris. She currently teaches at Edinburgh College of Art, University of Edinburgh where she runs the postgraduate course in documentary directing. She mentors on many documentaries internationally, most recently this year with Docedge Kolkata, Visions du Reel and Ex Oriente.
Frank van den Engel (1956, Rotterdam) founded independent documentary production company Zeppers Film & TV in 1997. Over the years he produced more than 200 films for theater and television. Award-winning productions (IDFA, Tribeca Film Festival, Vision du Reel Nyon, DokLeipzig a.o) include Andre Hazes – she believes in me, The Damned & the Sacred, 900 Days and more recently Love is Potatoes. Frank combines producing with directing his own films and coaching young directors.
Gladys Joujou is a Paris-based free-lance film editor of Lebanese origin. She has been working both on feature films and documentaries selected and awarded at films festivals around the world. Her work on fiction films has spanned large-scale Hollywood productions such as Oliver stone's Alexander, to french productions such as Jacques Doillon's Raja and independent Arab films such as Ghassan Salhab's Beyrouth Fantôme, Philippe Van Leeuw's InSyriated.
Her work on documentary films includes Raed Andoni's Ghost Hunting - Istyad Ashbah, Suhaib Gasmelbari's Talking About Trees , Sameh Zoabi's Family Album, Nadine Naous Chacun cherche sa Palestine, Mohamed Siam's Whose Country?, Rami Farah's A Comedian in a Syrian Tragedy, Hamed Zolfaghari's Women of sunshine: sometimes it seems about watching, Lina Soualem's Their Algeria.
Currently, she is working on Iraq's Invisible Beauty from director Sahim Omar Khalifa and On Screen, Off Record from director Rami Farah. In 2019, she was one of the tutors at Idfacademy Summer School. In recent years, she has also consulted on many films and taken part in workshops in Kuwait, Egypt, and Lebanon.
Jesper Osmund started his editing career working on fiction films, but he became gradually more and more interested in non-fiction. The challenge of transforming the traditional informational narrative of non-fiction into the pure emotional narrative, that he knew so well from fiction, became a very rewarding motivation.
Today his focus is entirely on nonfiction and he has edited way over 100 creative documentaries. Many of them have been selected by festivals like IDFA, Sundance, Berlinale, and HotDocs and have received numerous awards including an Emmy Award. He also works as narrative consultant/story editor, and is a regular tutor at rough cut and pitching workshops for fx., IDFAcademy.
The last few years the following titles he worked on have premiered at IDFA: Stronger Than a Bullet, Prison Sisters, A Bastard Child, Becoming Zlatan,Those Who Said No, No Burqas Behind Bars, and When The Boys Return.
Maite Alberdi is a Chilean director and producer. She studied Film and Aesthetics. As a director, she has developed a particular style that is characterized by an intimate portrait of small worlds, and her renowned personal hallmark has made her one of the most important voices in Latin American documentaries.
In 2011 she released her first feature film The Lifeguard. Through Micromundo, her production company, she directed her second film Tea Time, which has won more than 12 international awards and was nominated for Best Ibero American Film at the Goya Award 2016. In 2016, she premiered the short film I am not from Here nominated for the European Films Award. In 2016, she also released her feature film The Grown ups receiving 10 international awards. She is co-author of the book Teorías de cine documental en Chile 1957-1973 (Documentary film theory in Chile 1957-1973). Her latest film The Mole Agent was finished in 2020. She received the "Chicken and Egg Award". Maite is a Global Shaper, young leaders by the World Economic Forum (WEF), and a member of Motion Pictures Arts and Sciences (AMPAS).
Ollie Huddleston is an award-winning film editor with over 30 years of experience working on cinema and television documentaries. He has won two Royal Television Society editing awards and twice been nominated for a BAFTA. He has worked with many of documentary's leading lights including Kim Longinotto, Adam Curtis, Sean McAllister and Aliona Van der Horst. The films have won BAFTAs, BIFAs and Griersons in the UK and prizes at festivals all over the world including Sisters in Law at Cannes, Hold me tight , Let me go at IDFA and The Liberace of Baghdad, Rough Aunties and Dreamcatcher at Sundance .
He has worked as edit consultant on many award-winning feature documentaries, sat on festival juries and taken part in edit workshops and masterclasses around the world. His most recent feature documentary Shooting the Mafia was directed by Kim Longinotto and premiered at Sundance.
Signe Byrge Sørensen is a two-time Oscar® nominee for producing The Act of Killing in 2014 and The Look of Silence in 2016. She was nominated for the Producer's Guild Award in 2016 for The Look of Silence. She won Cinema Eye awards for the production of both these films. Signe Byrge Sørensen has been a producer since 1998. She began in SPOR Media in 1998, moved to Final Cut Productions ApS in 2004 and co-founded Final Cut for Real ApS in 2009. She has produced documentaries in South Africa, Zimbabwe, Senegal, Thailand, Indonesia, Colombia and Argentina, besides Denmark and Sweden. While at SPOR Media she was the Danish co-producer for Steps for the future. She holds an MA in International Development Studies and Communication Studies from Roskilde University, Denmark, 1998 (1st).
She did the European co-production courses EURODOC in 2003, EAVE in 2010 and ACE in 2018. In 2014 Signe Byrge Sørensen received the Danish Documentary Award called the Roos Prize and the IB award given by the Danish Director's Association. She also received the Danish Award called The Timbuktu Prize.
Her most recent films are A Comedian in a Syrian Tragedy (2019) by Rami Farah, Songs of Repression (2020) by Marianne Hougen-Moraga and Estephan Wagner, THE ATTACK - The Copenhagen Shootings (2020) by Nils Giversen.
Consultant & moderator: Rebecca Day
Rebecca Day is a qualified psychotherapist and freelance documentary producer. She founded her company, Film In Mind in 2018 to address mental health in the film industry and has spoken at festivals such as IDFA, Getting Real Documentary Conference and Sheffield DocFest on the issue. She offers therapeutic support to filmmakers working in difficult situations and with vulnerable people, as well as consultancies and workshops on mental health in the film industry.
Her previous feature, Becoming Animal, directed by Emma Davie & Peter Mettler was a Scottish/Swiss co-production and premiered at CPH Dox in 2018. She is currently working with the impact team on Evelyn, an intimate and poignant film about death by suicide, made by academy award-winning director Orlando Von Eisendel at Grain Media.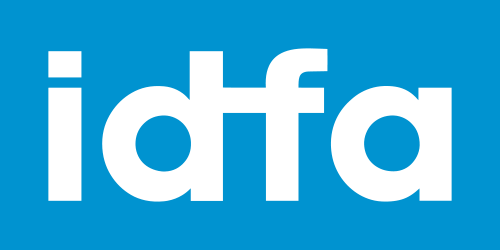 This publication is for desktop view only