The Other Side of the River
Antonia Kilian (director) & Arash Asadi (editor)
Both Antonia, a filmmaker from Germany, and Hala, a police woman in north-eastern Syria, dream about a free society where women's empowerment plays a significant role. But what is dream and what is reality in times of revolution and war?
In an old Assyrian mythology, there is the story of an egg, that fall from the sky into the Euphrates River. Out of the egg raised Atargatis, the Goddess of the moon, the water and the feminine powers...
At some moment in my life I decided to leave Germany and go to Rojava, the kurdish areas in Northern Syria, to be part of a feminist revolution. In a military academy for women, I meet Hala, a young woman who ran from her ISIS supporting family to the kurdish forces, who tells me her dream: When the training is finished, she wants to return over the Euphrat River to her hometown Minbic to liberate her sisters from her fathers hands. Together we go to Minbic, where in ancient times was the temple of the Syrian Goddess Atargatis. Hala and me enter the city, after it was taken over by the kurdish forcers from the Islamic State. I follow Hala in her work as police force where she tries to fight for women´s rights, until she feels strong enough to reach her dream.
A film about feminist dreams and disappointments in times of revolution and war.
Born in 1986 in Kassel. Antonia Kilian is a director, cinematographer and producer. She studied Visual Communication as well as Art and Media at the Berlin University of Arts and Cinematography in Film University in Potsdam Babelsberg and at the ISA in Havana, Cuba. In this time she worked as DoP for several films, both fiction and documentary that run on numerous festivals and created experimental films and documentary shorts. The Other Side of the River is her debut as director. Since beginning 2018 she is based between Kassel and Berlin and runs her own production company Pink Shadow Films. Scholarships: Germany scholarship, DAAD, Gucci Tribeca; Workshops: ExOriente, IDFAcademy Summer School, Baltic Sea Forum
Arash Asadi was born in 1986 in Khorramabad, Iran. Arash is a writer, director and editor. He graduated from civil engineering and continued his master in sociology. Before leaving Iran in 2016, due political persecution, he has made several short films and written narration for short film documentaries. In "Kurdistan region" he continued his political activities as well as film making. At this time he got involved with Antonia Kilian's film project The Other Side of the River and started his collaboration. 2018 he seeked asylum in Greece and 2019 he moved to Germany. Together with Antonia he opened the production company Pink Shadow Films and lives between Kassel and Berlin. Workshops: Artist Training for Artists in Exile / Berlin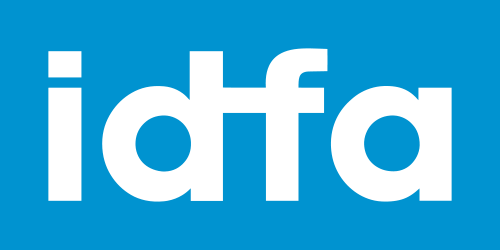 This publication is for desktop view only