Anna Shishova-Bogolubova (director) & Dmitry Bogolubov (editor)
In today's Russia the young, the free-thinking, and the honest are seen as a threat by the autocratic Putin's regime. It does everything to crush them.
Masha and Anya, two teenage girls from ordinary families joined an online chatroom. They discussed all sorts of things including politics, music, and ecological issues.  Then, an older guy, calling himself Ruslan D, joined the chat. He was particularly active in criticizing Putin's regime, provoking others to do the same. After a while, he suggested they became a "proper political movement" and called it "The New Greatness". He rented an office for their meetings which, as it revealed later, was fitted with hidden cameras.  Soon after, all ten members of the group were arrested while Russlan D disappeared without a trace.  They were put into remand prison and tortured into confessing.  As to Ruslan D - he has never been seen since the others were arrested. Many journalists tried hard to find him but to no avail. It seemed he disappeared into thin air as if he's never been. But investigative journalist Vasily Polonsky managed to get in touch with this phantom of a person. In the film we will follow two interwoven narratives. One is the first-hand account of what is happening to the girls and their parents as they live through the unspeakable nightmare. Today, more than two years later, Anya and Masha are still awaiting the verdict. The girls were released from prison and are now kept under house arrest following a wide public protest, while the boys remain incarcerated. If found guilty they will serve lengthy sentences in remote labor colonies. We follow the struggle for the girl's freedom and witness a transformation of their parents from Putin's supporters to protest activists. It's a portrait of families in crisis seen very much from within - intimate and emotional. The second thread is a sober and unbiased attempt to analyze what is happening and find answers as to "why" and "who" and "how" through following an independent investigation of the case undertaken by journalist Vasily Polonsky together with the director Anna Shishova-Bogolubova. In the midst of his investigation Vasily is approached by the infamous Ruslan D, who tries to manipulate the process by giving out certain pieces of information. While duly negotiating with Ruslan D, Vasily follows different leads and manages to find an overwhelming evidence of Ruslan D being, indeed, on the FSB payroll. Will Vasily meet Ruslan D in person? Is Ruslan D really going to deliver an exclusive he so unexpectedly promised? It still remains to be seen. A lot has happened since we started shooting 2 years ago. For example, we filmed Anya getting married in prison to a fellow activist. Masha's parents started to suspect Masha's overeager boyfriend of being a police informer.
Anna Shishova-Bogolubova graduated from Moscow State University with a degree in Modern Russian History in 2008, before going on to study for her second degree in documentary filmmaking in VGIK (Gerasimov Institute of Cinematography in Moscow). She graduated in 2013. Between 2012 and 2013 she participated in exchange program between VGIK and SADA (Stockholm Academy of Dramatic Arts) and in 2016 she took part in the AFS documentary workshop in Los Angeles. Her two feature films Katya and On the Edge enjoyed a great success with critics and won a number of National and International awards.  Anna has been working as a freelancer, making documentaries and commercial videos. Over the last couple of years her husband and fellow filmmaker Dmitry Bogolyubov collaborated on a documentary feature film Town of Glory that has been made with the support of ZDF ARTE and Check TV.
Dmitry Bogolubov was born and raised in Moscow. After his first law degree he graduated from VGIK (All-Russian State University of Cinematography), the documentary and TV production workshop. He is a member of Russian Journalists Union. Dmitry has directed a list of TV documentaries and commercials and got the national cinema and TV award "Strana" for his documentary Neglected. Together with his wife, director Anna Shishova-Bogolubova, they made the documentary On the Edge where Dmitry was a DoP and got the prize "Saint Anna" for best cinematography. His recent documentary The Wall won the "Best World Documentary Film Award" at Ji.hlava IDFF 2017. In 2019 in coproduction with CDF/ARTE and Czech TV Dmitry has made his first feature documentary Town of Glory.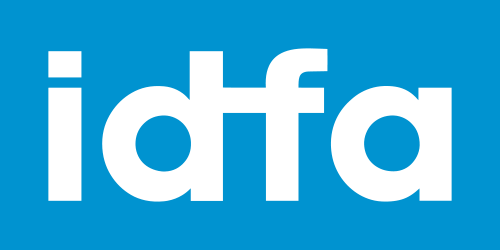 This publication is for desktop view only