Zippy Kimundu (director), Meena Nanji (director) & Angela Wamai (editor)
A Kenyan woman's search for her father's remains becomes an investigation into British colonial atrocities including concentration camps and land theft. Her personal mission expands and she transforms into a powerful advocate, exposing colonial secrets and championing land return for those dispossessed.
From 1885-1963 the British ruled Kenya and inflicted a regime of violence that saw Kenyans kicked off their land and enslaved. As resistance grew in the 1950's, the British threw over a million Kenyans into concentration camps, starving, torturing and killing thousands. In 1963, Kenya won its independence, but the majority of the population, including freedom fighters, did not see their land returned. They were left destitute - a situation that persists today. Now, people want justice. Not just for past colonial atrocities. They want to reclaim their history. And their land. One woman, Wanjugu Kimathi, is leading this fight. Testament tells her story.
Wanjugu is an airport customer care representative, married to a comedian and has three grown children. She also has a special inheritance. Her father, Dedan Kimathi, was the legendary leader of the resistance (the Mau Mau), who inspired anti-colonial movements worldwide, including a young Nelson Mandela. In 1957, the British hanged him and secretly dumped his body, the whereabouts were never made public. Since then his wife Mukami, Wanjugu's mother, has been searching for his remains to give him a proper burial, but is now to frail to continue. Wanjugu steps up to take over her quest. Wanjugu first visits her parents' former comrades. They point her to secret mass graves near old concentration camps. Shocked to see these graves, Wanjugu resolves to get them exhumed and the bodies identified. She goes to the Kenya Human Rights Commission seeking support, and meets lawyer, Faith Alubbe, who shares Wanjugu's desire to expose this hidden history. They travel the country, unearthing more sites, gathering people's stories. They find that people are unified in one demand: that the land stolen from them be returned; without it, they cannot survive. Deeply moved, this is Wanjugu's turning point. Her personal mission expands and she transforms into a powerful advocate, pursuing the exhumation of graves while championing land return for those dispossessed. However, she soon encounters powerful opposition. Many in government now own vast tracts of land - handed to them by the colonial administration.They are threatened by the concealed histories that Wanjugu is exposing and are vehemently opposed to land return to ancestral owners. We will follow Wanjugu as events unfold. This intimate portrayal of a daughter of Kenya's freedom fighters brings powerful insights into the legacies of colonialism that will reverberate in Kenya and post-independent countries throughout the world.
Zippy Kimundu is an award-winning Kenyan Filmmaker who has been working in the global industry for nearly a decade as a Director/Editor. She received her MFA from NYU Tisch in Singapore in 2015. She has worked on both fiction and non-fiction projects filmed in over 20 countries. She wrote and co-directed a short Documentary, a fork, a spoon & a KNIGHT with renowned Director Mira Nair, for Tribeca Film Institute's 'Power of Word Series', and was the Assistant Editor on the Disney Film Queen of Katwe filmed in Uganda and South Africa. Zippy continues to work independently in both in Film and TV and recently founded an international collective of film professionals with an aim of encouraging international co-productions, providing high quality film production services and telling unique stories across Africa. www.afrofilmsinternational.com.
Angela Wanjiku Wamai is a film editor who has been editing professionally since the year 2010. In that time she has had the opportunity to work with formats ranging from 16mm film to material shot on 4K. She loves to tell stories and that is why this particular function of film attracted her. She studied film at the prestigious La Escuela Internacional de Cine y TV in Havana, Cuba. Since then she has worked on short fiction and documentaries films, TV dramas, films for TV and features. Her work has shown in festivals all over the world and her work has also collected several awards including Best Feature Documentary at the Durban International Film Festival, 2018. She loves the calming intensity of the edit bench, and abhors the term CUTTING ROOM
Meena Nanji is of Indian heritage and was born in Kenya, and is now based in Los Angeles. She is an award-winning filmmaker who has produced, written and directed independent documentaries, experimental videos and short narratives. Her work has screened at film festivals and broadcast on television internationally and she has guest – lectured at universities and festivals around the world. She was a festival programmer for Outfest in Los Angeles, and has taught at UC Santa Barbara and Otis Parsons College of Design. She is a co-founder of GlobalGirl Media (www.globalgirlmedia.org) a non-profit that trains girls from underrepresented communities of the world in digital media and citizen journalism.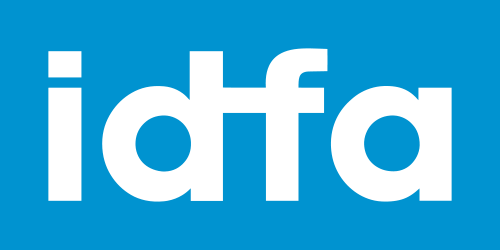 This publication is for desktop view only