Me, My Father and Bourguiba
Since my chilhood I have tried to understand who my father was, and who Bourguiba was. Every transformation and development I have lived through has been a result of my existence in a conflict I did not choose.
In 1987, my father, an officer in the army back then, has participated in the coup attempt against Bourguiba (the first president of Tunisia). The plan wasn't destined to succeed and my father was thrown into prison for two years. After his release, he had an accident that left him handicapped for years, before he pass away after struggling with disease. Over the past years, I never shared my father's secret with anyone. Only a small circle of friends knew about it. Yet, in 2017, after the establishing of the Truth and Dignity Commission in Tunisia, I was asked to give my testimony in front of the commission, given what my family and I had suffered under the reign of Ben Ali as a result of my father's attempt to overthrow Bourguiba. After my testimony, the heads of commission asked me if I am willing to share my testimony on media. That moment I felt confused, unable to answer. I wasn't sure of my courage to share my story in public. I had no specific answers regarding what happened. Why did my father try to overthrow Bourguiba? Why did Ben Ali's Regime oppress him for that? Moreover, why did Ben Ali punish us for the deeds of our father? This year, I turn 33, the same age in which my father has participated in the coup attempt against Bourguiba. Turning this age, I wish I could meet that 33 years-old man to get the answers. I had no chance to question my father when he was alive. As a child, I was not mature enough to have such questions, and of course, I don't have this chance now after death has separated us. So, I decided to make a film that encapsulates my journey to find an answer to this thirty years-old question, why did my father try to overthrow Bourguiba?
Fatma Riahi studied cinema and television technologies at Manouba University in Tunisia. Her first short film, Mashghoul [Busy], was her graduation project in 2008. She worked as a producer/director on short documentaries in Tunisia. In 2011, Fatma made a midlength TV documentary, Tunisia.. The Revolution Continues, which was about the Tunisian revolution. In the same year, she joined Al-Jazeera Media Network as a producer in the Production Department. In 2015, she started working on her first feature film, A Haunted Past, which was nominated in IDFA 2018 for the first appearance competition. It was also viewed in Hot Docs 2019, VERA Film Festival in the main competition 2019, COSTARICA Festival International de Cine 2019 and the International TRT Documentary Days in the special selection. A Haunted Past won ANHAR Award for the best human rights film 2019 at KARAMA Film Festival – Amman, and The Bronze Tanit in JCC (Carthage Film Festival) 2019.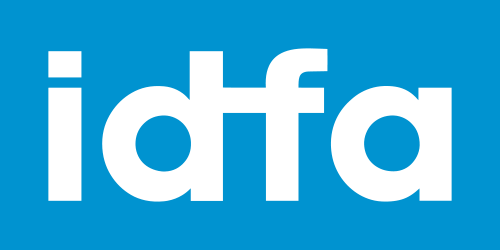 This publication is for desktop view only