Venice de Castro Atienza (director) & Anna Magdalena Silva Schlenker (editor)
An adolescent boy and an adult woman recognise in each other something that unites them. As they share the boy's last moments by the sea before he leaves home to study in the city, they record the things they wish to remember, before the precious moments of childhood become only memories.
I met Reyboy five years ago, when I was hired to produce a video about how his home, an isolated fishing village in the southern Philippines, survives devastating storms. All twelve years of Reyboy's life belong there — the water rippling past him as he swims in the sea, the salt appearing as sea droplets dry on his back, the games played in the forest with his cousins, and the nights spent under the stars imagining the world beyond his hometown. When I found out that Reyboy is leaving to study in the city as there is no high school in his town, I returned to the village. With a camera in hand, we recorded the little things we wanted to remember together. As the Summer ended and gave way to the rain, I walked with Reyboy as he prepared to leave his home. in small gestures, he learns how to say goodbye to the only world he knows. As we stand at an intersection, between remembering the past and facing the future, we pause to take a last look at a childhood that will never return.
Venice de Castro Atienza is a Filipina documentary film maker and photographer. Since she was little, stories have been a way for her to encounter life. The spoken words, and shared images build bridges for her to the world of others. She graduated from the University of the Philippines Film Institute. In 2015 – 2017, she was accepted into the 4th Edition of the Doc Nomads Joint Masters in Documentary Film Directing. She, together with Taiwanese Director, Fan WU, co-created Svemirko Film Productions. She is in production for the film, Last Days at Sea and is producing the Taiwanese film, XiXi. She lives between Manila and Mumbai.
Born in Bogotá, Colombia, Anna Magdalena Silva Schlenker graduated from UNAL University with a BA in Filmmaking. Since 2013 Anna has been working as Director, Editor and D.O.P for short films and advertising. Her filmography includes short documentaries that have competed in New Orleans FF, Durban IFF, Havana FF and many others. Her first short documentary, Through a Layer of Time, won New Creators Price in Cartagena IFF in 2013. In 2017 she graduated with High Honors from the DocNomads Erasmus Mundus Joint Master Degree in Documentary Filmmaking in Portugal, Hungary and Belgium and her graduation film Tides is in festival circuit. Based back in Colombia, she is currently working as an editor and directing her first feature documentary film, LOLE, awarded the National Film Fund (FDC) for development.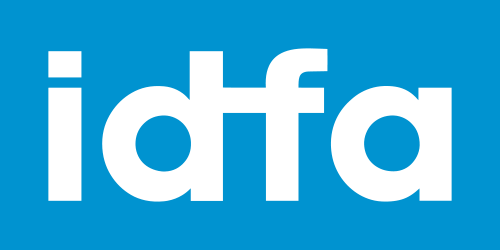 This publication is for desktop view only