The Lifeguard (2011)
Maite Alberdi.
Mauricio is a lifeguard who tries to steer clear from getting in the water, he believes that a good professional applies preventive measures to stop people from drowning, so he tries to make everything run according to his rules. The problem is that those who come to the beach in the summer want to forget that during the year someone tells them what to do. Nobody wants to do what they're told and he doesn't want to risk his life for them. Everyone is exposed, watching the events and tragedies that take place on the beach.
Watch the film in advance
Wednesday July 1. 17:00 UTC+2
Casy Study with Maite Alberdi.
Moderator: Isabel Arrate Fernandez
Nardjes A. (2019)
Karim Aïnouz
A popular pacifist uprising erupts against the candidacy of president Bouteflika for a 5th term, steadily swelling into a revolution. Nardjes, a young Algerian woman, takes part in the movement to convey the hope of her people. Shot on the 8th of March 2019, International Women's Day, the film draws a portrait of Nardjes as she joins thousands of protesters in the streets of Algiers, fighting to ove throw a regime that has silenced them for decades. We follow her, while her whole country could be marching towards a brighter future.
Film screening on Thursday July 2, 15:00 hrs UTC+2
After the film there is a Master Talk with Karim Aïnouz.
Moderator: Orwa Nyrabia
Songs of Repression (2020)
Estephan Wagner, Marianne Hougen-Moraga
Producer: Signe Byrge Sørensen
At the foot of the Andes Mountains in Chile lies an idyllic German colony. However, the beauty of the place contains a grim past. In 1961, the German preacher Paul Schäfer and his congregation moved to Chile with the stated aim of helping the poor. They established Colonia Dignidad (Colony of Dignity), which transformed into a closed sect. This film explores how the remaining residents of the colony deal with 45 years of child abuse, collective beatings and slave-like living conditions. It also reveals how people in the colony assisted Pinochet's dictatorship (1973-1990) in torturing and killing political prisoners and burying them in mass graves on their own 16,000-hectare land. In 2007, Schäfer was arrested and the colony opened up. During that process, the colony changed its name to Villa Baviera (Bavarian Village). Around 120 people still live there today. This film is about them – now. They work in agriculture and have turned the place into a tourist resort where you can relax, eat German cuisine and listen to yodelling. We meet those who completely deny the horrors and wish to only remember the bright moments, those who still today go through severe emotional struggles – and those caught in between.
Watch the film in advance
Monday July 6. 15:00 UTC+2
Master Talk with Estephan Wagner & Marianne Hougen-Moraga
Moderator: Dana Linssen
Karim Aïnouz is an award-winning filmmaker, screenwriter and visual artist. He debuted as a feature director with Madame Satã (Cannes Un Certain Regard 2002). Other works include Nardjes A. (Berlin Panorama, 2020), Central Airport THF (Berlin Amnesty Prize 2018), Futuro Beach (Berlin Competition 2014), The Silver Cliff (Cannes Director's Fortnight 2011), and Love for Sale (Venice Horizons 2006). In 2008, Aïnouz has co-directed the TV series Alice for HBO Latin America. As a visual artist he has exhibited his installations and collaborative projects around the world. Aïnouz has directed over 15 movies. His latest feature, Invisible Life, premiered in Cannes Un Certain Regard in May 2019 where it received the Main Award and more than 50 prizes worldwide. Aïnouz is also a screenwriting mentor at the Brazilian Institute Porto Iracema das Artes, and a member of the Academy of Motion Pictures Arts and Sciences.
Marianne Hougen-Moraga graduated with a Master's degree in film studies from Copenhagen University. She also holds a master in screen documentary from Goldsmiths College. Hougen-Moraga has directed a number of short documentaries, such as Returned (2011), which premiered at CPH:DOX, and Sea of Sorrow – Sea of Hope (2017), which was nominated for a Danish Robert Award for best short documentary. Her feature documentary debut is Songs of Repression (2020), which she has directed with Estephan Wagner. Songs of Repression had its world premiere at CPH.DOX 2020 and won the festival's main award and the Danish Critique's award.
Estephan Wagner graduated from the National Film and Television School in London. Originally trained as an editor in Germany. Wagner has been working as a documentary director for more than a decade. He directed Last Dreams (2013) that premiered at CPH:DOX. His feature documentary Les Sauteurs (2016) had theatrical distribution in Germany, France, the UK and Italy, has been screened at more than 70 film festivals and has won more than 15 awards including at Berlinale and the Cinema Eye Spotlight award. Songs of Repression had its world premiere at CPH.DOX 2020 and won the festival's main award and the Danish Critique's award.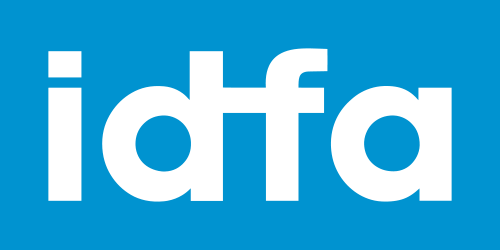 This publication is for desktop view only