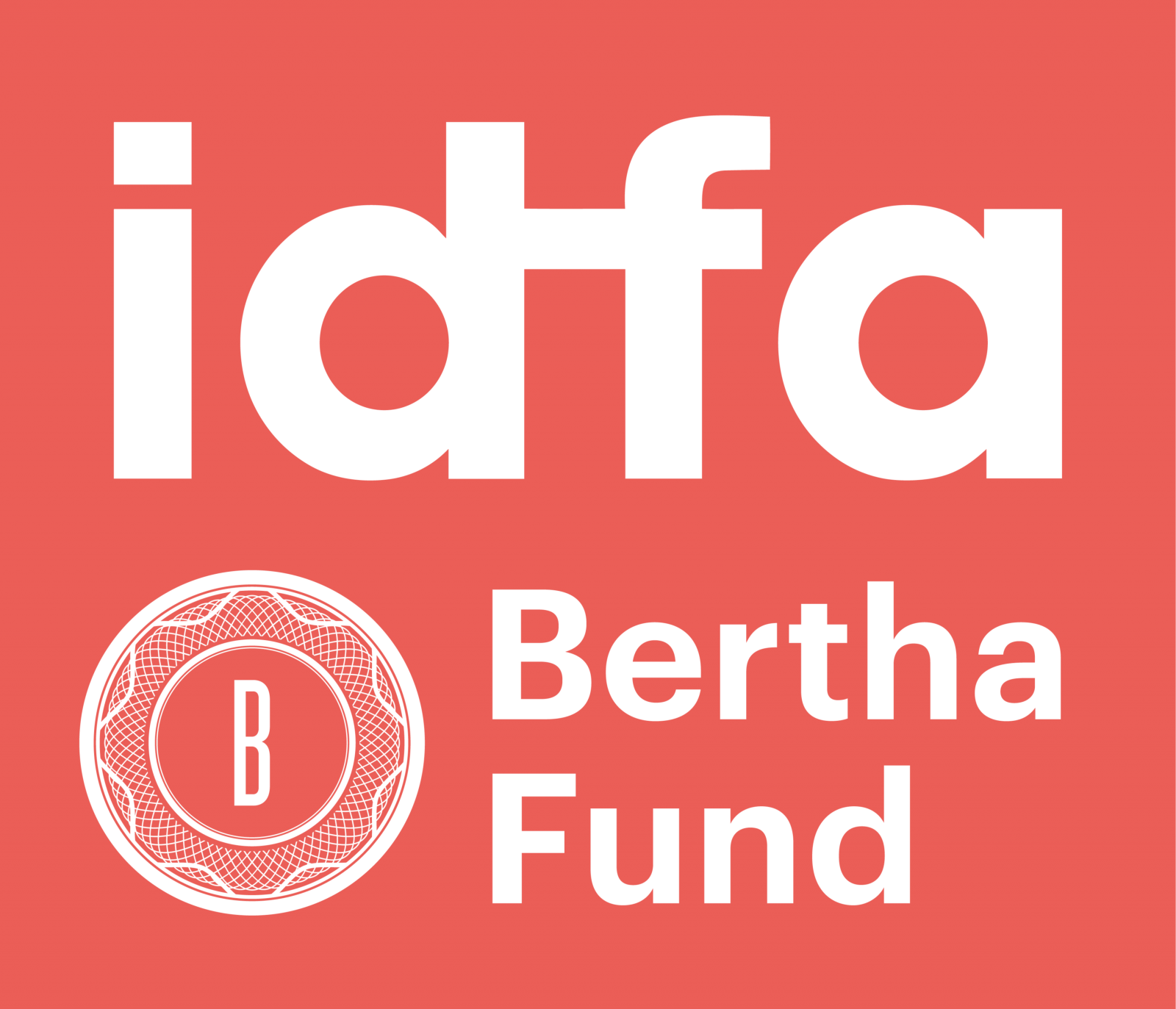 The IDFA Bertha Fund supports independent, critical, and artistic voices from Africa, Asia, Latin America, the Middle East, and Eastern Europe with the aim of stimulating and empowering the creative documentary sector in these regions. The Fund supports around 30 projects annually and many of these are currently still in development or (post-)production phase. A number of these projects is looking for European co-producers to collaborate with.
The purpose of this guide is to give European producers a clear overview of the IDFA Bertha Fund supported projects and filmmakers with a project currently in development or (post-)production. In case you want to get in touch with a project, please contact the IDFA Bertha Fund.
Besides stimulating collaborations with previously supported projects, this guide also briefly outlines the funding opportunities for European producers and distributors through the IDFA Bertha Fund. The Fund provides production and distribution grants aimed at European co-producers through two funding schemes: IDFA Bertha Fund Europe and The Netherlands Film Fund + IDFA Bertha Fund Co-production Scheme. To see which countries are supported by the Fund, click on the button below:
IBF Europe - International Co-production
Deadline: April 1, 2021 | € 40.000 per project Applications must be submitted by a European co-producer.
This category caters to documentary projects in all stages of production that have a director from a country on the IBF Europe Country List that are realized through international co-productions between at least one European and one non-European producer. Go to regulations.
IBF Europe - Distribution
Deadline: continuously accepting applications throughout the year | € 30.000 per project Applications must be submitted by a European partner.
Through this category the IDFA Bertha Fund supports innovative distribution plans for international co-productions between documentary filmmakers from the IBF Europe supported countries and European co-producers. Go to regulations
The Netherlands Film Fund + IDFA Bertha Fund Co-production Scheme
Deadline: March 8, 2021 | € 50.000 per project Applications must be submitted through the Netherlands Film Fund by the Dutch minority co-producer.
In 2018 a new granting scheme was introduced in collaboration with the Netherlands Film Fund, which offers contributions for the realization of international documentary co-productions. Feature-length documentary films which have previously received a contribution for development or production by the IDFA Bertha Fund are eligible to apply. Go to regulations
Towards a better co-production practice
Entering into a co-production is an important decision that opens doors to funding and new partnerships. However, many producers have also experienced, that some of these doors lead to lack of control, issues with cultural differences and unexpected disagreements about contracts – all at the expense of creativity and the film production.
During the Documentary Conventions in Leipzig in 2018 and 2019, organized by AFAC & DOX BOX, and a think tank organized at IDFA 2018, film professionals from different backgrounds and countries met to discuss the reality of co-production – ranging from the successes to the disappointments. Over the course of these different sessions, a list of questions was formulated and refined to instigate a conversation. IDFA Bertha Fund encourages all involved in co-productions to participate in this conversation and spread the word.
Want to know more about the activities of the IDFA Bertha Fund?
Every year the IDFA Bertha Fund publishes an Activity Report, which summarizes the annual activities of the Fund, supported projects, premiered films and much more. Go here to see the Fund's 2019 Activity Report.